From a topper to a disgraced student in just a matter of one month… It must have been a horrible nightmare for Ruby Rai, the Bihar 12 Boards topper, who is now famous for describing political science as 'prodigal science' and calling it the science of 'cooking' before TV cameras.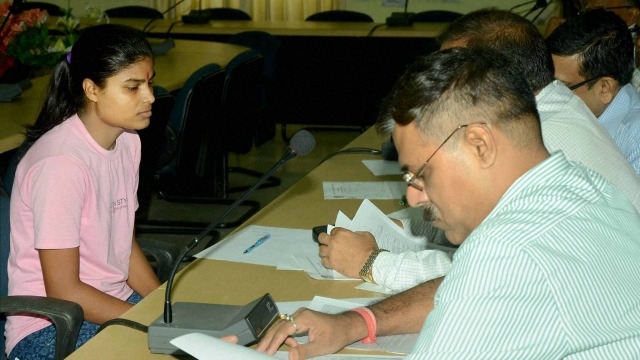 The Bihar education board cancelled Ruby's results after she failed miserably in the re-test. And Bihar didn't just stop at that. It thought sending her to 14-days judicial custody will be the perfect way to tackle corruption in the state.
But really? Ruby didn't deserve this. Aren't we all scarring her for life? She will have to live with the blemish for her life. She is not yet 18.
Ruby Rai is sent to 14-days judicial custody.
What can be more absurd than arresting a minor girl like a criminal just because she topped the exam unwittingly? I say unwittingly because Ruby couldn't have gone to meet the exam mafia on her own, paid lakhs of rupees and did all the back-hand dealing to secure a top position.
In the police interrogation, Ruby has indicated that her father, an ex-army man and the college principal Baccha Rai might have a hand in her topping the exams. Science topper Saurbabh Shrestha, third topper Rahul Kumar and Vishun Roy college Principal Bachha Rai's daughter Shalini Rai are the other three against whom the arrest warrant was issued. Baccha Rai is already in police custody. I wonder why the media is not hounding the principal.
The special investigation team (SIT) on Monday arrested former Bihar School Examination Board (BSEB) secretary Hariharnath Jha for his alleged involvement in the irregularities. The Board's ex-chairman Lalkeshwar Prasad Singh, when interrogated by the police, revealed the name of Jha. But we don't see their pictures flashing all over the news channels, censuring them for spoiling the education system with greed.
Why are we targeting a lone girl and making every step of hers a big deal? I guess the answer is because she is the most vulnerable one. In her mind she is no criminal. After Ruby goofed up in the re-test and was arrested by the police, she refused to cover her face. The police had to convince her to mask her face. To see Ruby being led away like a criminal by a lady police broke my heart.
Ruby had cycled from her home to Vishun Rai College at Kiratpur, which has been on the radar for at least a year since all its 1,007 Class XII students got a first division in 2015. Authorities have cancelled the affiliation of the college after the scam blew up.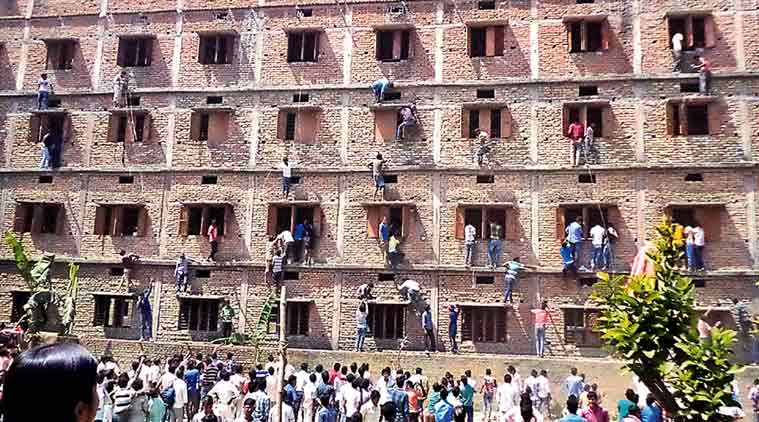 Bihar's education system reeks of corruption. Last year, shocking photos revealed how people scaled walls to help their wards in the 10 Board exams in a school from Vaishali. But for god's sake, Ruby is not the face of corruption. She is just a victim, and Bihar is playing up to save the faces of the exam mafia kingpins.