Like millions of Indians, I have joined the ranks of the allegedly communal BJP because Congress has nothing to offer, except a hollow cry for secularism. Barely hanging on to preserve its national identity, Congress, reduced to 44 in a 545-member House, is feeding on casualties and depressions for a facelift, resurgence.
The controversial OROP is being touted by the opposition as the sole reason for the death by suicide of an ex-serviceman Ram Kishan Grewal, lending Rahul Gandhi a playground, an occasion to dance around in public view in sensitive areas. As you would expect, he was arrested. Not once, but thrice in 24 hours. After all, it's not tolerable to play politics around hospitals and grieving family. Delhi chief minister Arvind Kejriwal, popularly known as 'dharna kumar' on radio shows, followed the trails of Rahul all the way.
Would braveheart Ram Kishan Grewal approve?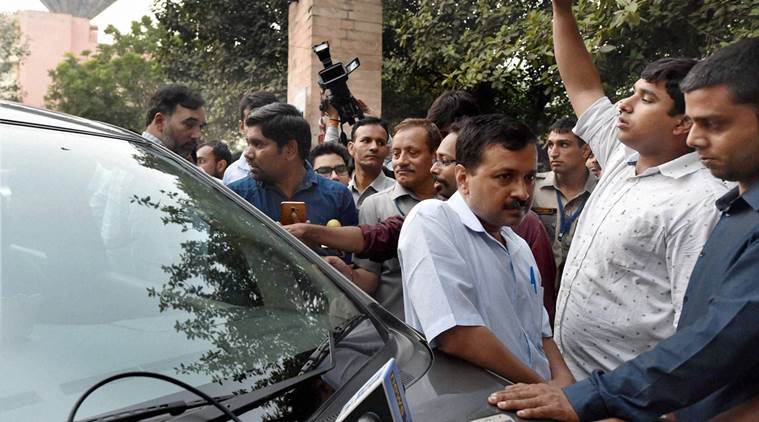 But the Congress vice-president managed to get his moment, even at the cost of getting his hands dirty. "I was arrested when I went to meet them and express condolences. Is it wrong to pay condolences? Is it wrong to stand with the martyred family," he demanded in front of a throng of media.
Congress and the Aam Aadmi Party would repent politicizing the issue of a terrible loss of life. Congress was blank and indifferent to the issue of OROP for two decades. They sat over it and stalled it. Kejriwal and his brother-in-arms Manish Sisodia made no effort to save the life of farmer Gajendra, who ended his life in front of these two political fledglings, while they pretended to be pre-occupied.
Rahul Gandhi's catastrophic addiction to politicizing every issue will further reduce Congress' numbers in 2019. His endless pious prattling is appalling.
A man who wants to pay heartfelt condolences is a man who wouldn't want it to turn into a circus. Before Rahul started for Ram Manohar Lohia hospital, the media was quietly informed of his coming. But isn't paying homage a personal moment? It's clear he used late Grewal's sad demise to extract political mileage and hurl allegations at Modi and BJP. Such behaviour should be implacably opposed.
Perhaps, none of this makes Rahul Gandhi a bad person, a scum. But it's morally reprehensible.
Nazi propaganda minister, Joseph Goebbels, had proclaimed, "If you tell a lie big enough and keep repeating it, people will eventually come to believe it." And the big lie of our time is that the Congress and the rest of the opposition are morally pure and the BJP is filth. But unlike in the case of the Nazis, people here have begun to look through their lie.
It is unlikely that Congress, especially with Rahul Gandhi at the helm, will ever make a comeback. Their playing of destructive politics will ensure that. It is not unthinkable that they could be reduced to little more than a debating society, something that might even suit them. They will not have to make hard decisions in the real world.