Monica Khangembam, the Manipuri girl who faced racial hurls at Delhi's Indira Gandhi International Airport, perhaps will find some solace if she finds out all we North-Easterners face similar hateful slurs throughout India.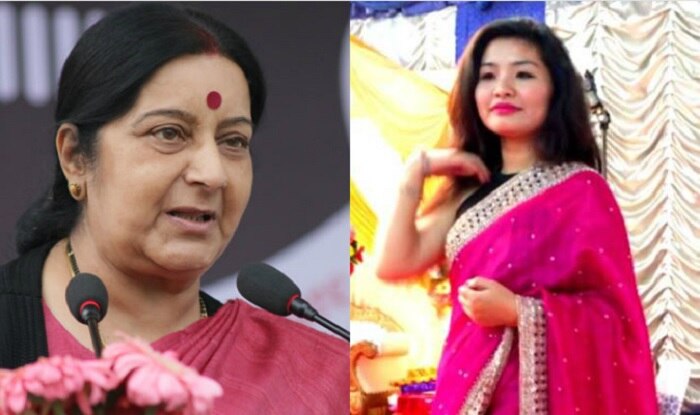 "Indian toh nahi lagti ho" (You don't look Indian), an immigration officer had told Monica, among other racist things. The woman, a corporate communications professional who was travelling to South Korea for a conference, was livid with anger, and vented her frustration on Facebook, and soon, the post went viral and reached External Affairs Minister Sushma Swaraj, who has taken note of this incident.
The immigration officer, either out of pure ignorance or simple disregard for Monica asked the obnoxious questions to ascertain her nationality is not relevant. But that he misused his post to question the Indianess of a North-Eastern girl, just because of her facial features is disturbing. For those who think Monica just overreacted, just place yourself in her shoes.
A decade and a half back, when I came to Delhi to study in Delhi University, a lot of my Assamese friends, including me, had to face similar situations. Back then, Delhiites were not quite used to seeing too many "chinkies" in town. The experience was mixed; while some people would blatantly flaunt their ignorance by calling us "Nepalis", kids in the neighbourhood would try to get friendly with us, thinking we were Japanese.
Renters would ask if we eat non-veg daily, before deciding to rent out that stinky barsati. The ever-curious grocery store owners would quite often exclaim, "Manipur?" For them, the Northeast was just one place, Manipur. And "Par aap Indian nahi lagte" was routine, when I would rattle off in Hindi, showing off my command over the language.
Sixteen years on, the situation has deterioted. A major part of Delhi still prefers to remain ignorant. Sadly, the ignorance has turned into hatred in some. People from the North-east still face harassment, our boys are beaten at the slightest pretext, and girls are all seen as "easy lays".
Two years back, while I was travelling to Kathmandu, immigration officers at IGI asked if I was going to my "maika" with my toddler baby. I just smiled and forwarded my Indian passport and the officer sighed dramatically, "Oh, Assamese". On my return, the process repeated. This time too, the officer in charge told me I looked every bit Nepali. I took no offence, for I agree I looked like that.
In the past, I have been mistaken for a Korean in Madhya Pradesh, Japanese in Rajasthan, a Nepali in Nepal, a Tibetan in Ladakh. I find it amusing. Many years back, on my visits to Gwalior, Orchha and Khajuraho (MP), officials at all the ticket counters persisted that I showed them my Indian passport. When all else failed, I told them (in Hindi) that I was as much Indian as they were. Like them, I too didn't carry a Passport, because India was as much as mine as it was theirs. This argument won me entry to all the archaeological sites I had gone to visit.
Such discrimination goes against our fundamental rights. Article 14, 15, 16 of the Indian constitution talks about equality in the eyes of law, bars discrimination on the grounds of race and confers equality in terms of public employment, respectively. But racial slurs as the ones faced by Monica are often termed as slight aberrations.
I agree it's not right to call the whole of Delhi racist; most of my friends are Delhiites. But then calling all North easterners "chinki" is also uncalled for.