I am no fan of ex-HRD minister Smriti Irani. I was appalled by the way she had dealt with this year's biggest controversies, the Rohith Vemula suicide case and the JNU sedition row. And I cringed on Irani's fiery speech in Parliament when she thumped her chest, beat the desk, and said nobody could be as "tolerant as her" as she is married to a Parsi, a "micro-community". I personally believed she need not be so dramatic.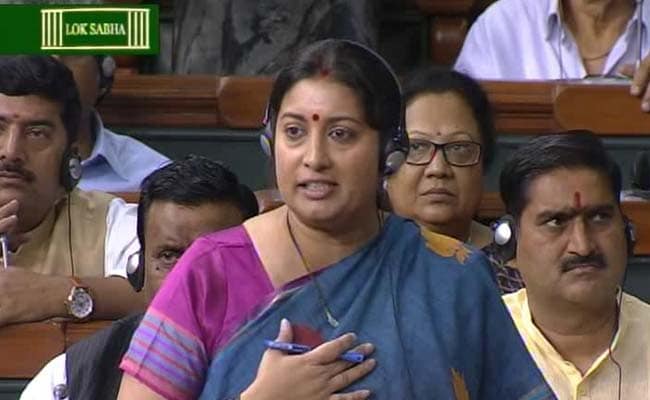 But Irani had stunned everybody, right from the Opposition to the masses. This was a woman, who wouldn't take things lying, and bring a cache of documents into the Parliament to slay all her rivals with her brilliant oration. That we can credit it to Smriti Irani; not many women can be so frank in their public appearances.
That Irani spoke like a revolutionary, earned her a big pat on her back from none other than our Prime Minister Narendra Modi. To endorse her view, he shared her speech on Twitter, and commented "Satyameva Jayate".
But I guess that speech was her undoing. Soon after Irani's Parliament speech, people, including the doctor who announced Rohith dead, pointed at the minister's twisting of facts. She had said not a doctor was there when the Dalit student was found hanging. In reality, the campus doctor had come on time, and even delivered a written note.
Only when we were beginning to think there was no messing up with the vigilant HRD minister, it was discovered that she had bungled up. It's another thing, the Centre never showed how it measured Irani, for it stayed away from commenting on any of these controversies.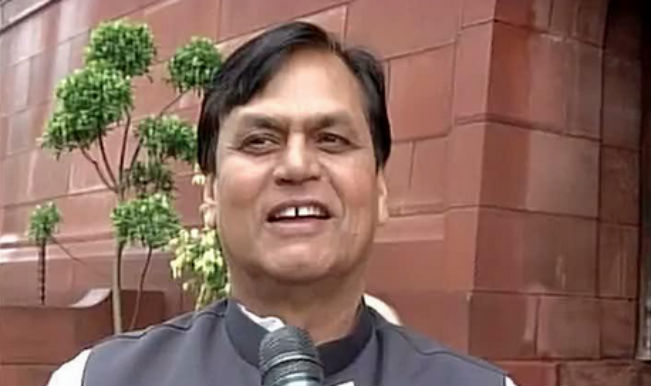 In spite of my dislike for Irani, I would say she took her job seriously, and justified her role. Whatever she is, she doesn't deserve all the sexist tawdry jokes, and the crass lambasting based on her appearance. Her weight or her previous job doesn't make her a ready-made object on which we can  target our vilest of abuses.
Irani is not new to these kinds of misogynist attacks. When she was an actress, her sudden weight gain drew a lot of flak from people. She later confessed that it was the result of malfunctioning thyroid.
Criticizing a minister for her work is one thing, but pulling her down with sexual innuendos is another. Enough has already been talked about all those unpleasant sexist remarks spitted out by a handful of our male politicians. These are the same men, who have a say in forming our laws for women.
With men as such for lawmakers, we can never hope something good coming for the society. The sad thing is, even an articulate and fiery top minister like Smriti Irani is objectified in such a brazen way. There is less hope for those faceless women in India to come out of the misogynist loop that they are subjected to every day.
Sadly, with a twisted mindset like this, our society can never let go off the fear of becoming another Nirbhaya.