Imminent entry of Priyanka Gandhi into politics is a further indication of Rahul Gandhi's fading stars.
Her peripheral involvement in politics so far has been a tease for her countless supporters. The 44-year-old attractive daughter of Congress president, Sonia Gandhi, has been visiting her mother's and brother's constituencies of Rae Bareilly and Amethi regularly, leading people, especially in UP, to believe it's only a matter of time before she takes the plunge.
In an interview to BBC during the 1999 campaign, she said: "I am very clear in my mind. Politics is not a strong pull, the people are. And I can do things for them without being in politics". She added: "I have said it a thousand times, I am not interested in joining politics."
Till date, she has been true to the first part. Without actually being a politician, she has been a figure of support for the people of Uttar Pradesh, a pillar of strength and hope. She has established a deep connection with the disempowered, lending her ears and shoulder. People believe she is the mirror image of her grand-mother, Indira Gandhi, and adore her.
But her resolve to stay away from active politics stands eroded now.
A popular slogan in Amethi in every election has been, 'Amethi ka danka, bitiya Priyanka'. The clarion call from Amethi is for Priyanka to stand for elections. Thanks to Rahul Gandhi's inability to help resurrect the fallen Congress, she has no choice but to come to the rescue. Once in, she'd do well to come out of the family pocket boroughs of Amethi and Rae Bareli and make a pan-UP impact.
Priyanka is expected to make her decision soon, although it is quite clear that she will cross the threshold. And quite clearly, this is Congress' last throw of the dice in election season.
After recent losses in various assembly elections, Congress is desperate for a win in the UP assembly elections in 2017, a state in which Congress has been in wilderness for nearly three decades. Priyanka has the personality to provide a fresh political onslaught in the state, helping lay foundation for future stake in the state. This time around, Congress has little chance and Priyanka can only do so much.
Priyanka will do well to choose her words cleverly and stay away from incitement when she officially enters politics. She has to be smarter than her brother. Her last campaign in UP saw her asking voters to seek revenge from the BJP for its allegations of corruption against her husband, Robert Vadra, a controversial entrepreneur.
That was hate politics. Provoking people into adopting negative attitude towards the opposition for personal mileage reflects an almost sullied mindset, and she is better than that.
Priyanka's entry is good news for Sheila Dikshit. The former three-time Delhi CM is likely to succumb to her party's wishes and could be named the presumptive chief minister of Uttar Pradesh. She will have a potent ally in Priyanka and reap the fruits of the Gandhi's labour, courtesy of her likely powerful campaigning.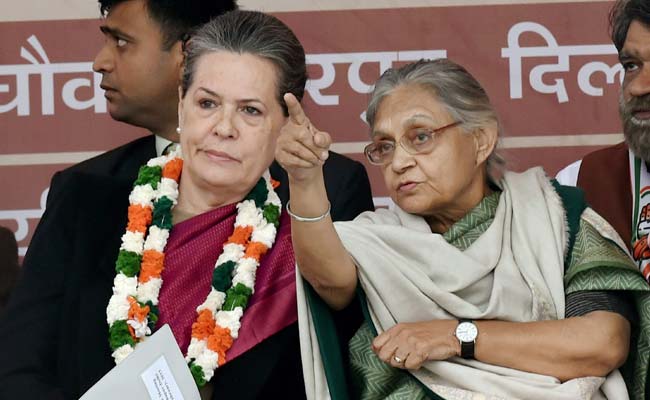 Priyanka's ascendance is a clear reflection of Rahul Gandhi's multiple electoral flop shows. Among the Nehru-Gandhi clan, he has proven to be the most ineffective, but his miserable record over the years has hardly piqued his conscience. He does not inspire confidence and has a casual tendency towards all things critical. Such a man, for the sake of Congress, should have long ago relinquished his position as vice-president, let alone harbor hopes for party presidentship.
But he is the last real Gandhi man standing. That in itself means everything. And for that sake, he will remain a life-long feature in the top echelons of Congress' hierarchy. But if that is the case, then he'd better start reconciling with the fact that his sister is destined for greater things. He'd better be prepared to live under the shadows of Priyanka. He'd better get used to people giving her the top honours.
Congress is unlikely to form the Government, but if she is able to pull the party out of the hole and put it up there, she'd have done her job, amounting to evidence that, perhaps, she is the rightful heir to the throne once Sonia makes way. But Congress has invested too much into Rahul to let it all wither away, even though it would be in party interest. Also, they can't allow BJP to feel vindicated if he is overlooked in favour of his sister.