Born in the early 1920s to a Muslim family, Zainab was raised in Mumbai's Dongri area. Zainab's transformation from a Freedom fighter in her young days to a ferocious lady don Jenabai in the 70s is an interesting story.
Legend has it that Jenabai Darvesh was so revered that she brought Mumbai's warring underworld dons into a truce. In the 70s, the woman, known for her chutzpah, was a big name in the otherwise male-dominated underworld. She rubbed shoulders with the likes of underworld dons Haji Mastan and Karim Lala.
Zainab, before she became Jenabai, participated in India's freedom movement. She was 14, when she got married, but that didn't deter her from participating in dharnas. Her husband would often beat her up for protecting Hindus during the communal riots in the Independence period.
Jenabai took to crime in the 50s when her husband moved to Pakistan after Partition, leaving her to fetch their five children alone. During this period, Jenabai started smuggling rationed grains initiated by the government to beat food shortage. The scarcity forced Muslims to buy smuggled grains.
Shortly, she acquired the name Jenabai Chavalwaali. Then she met Tamilian don Muniswami Mudaliar in the 60s, and entered the liquor business, for bootlegging promised her lucrative returns in lakhs. She now transformed to Jenabai Daruvalli. Mudaliar introduced Jenabai to Haji Mastan, who was ruling Mumbai's underworld business.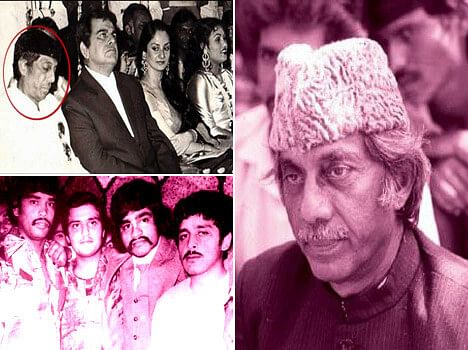 Jenabai's popularity grew, and she found a strong base among the men. People would visit her to seek advices in settling internal disputes. Soon, she emerged as the matriarch, dispensing help and advice to those who asked.
In 1962, when Jenabai's liquor mafia was busted, she approached then Maharashtra Chief Minister Yashwantrao Chavan, and agreed to become a police informer. Informants in those days got a 10% cut on seized smuggled good. But Jenabai continued with her grain and bootlegging business.
Jenabai's biggest claim to fame is the legendary peace pact she brokered by bringing together sworn enemies – the Ibrahim brothers (Dawood and Sabir) and the Pathan gangsters led by Karim Lala – to join hands with Haji Mastan to form a force.
Bagwan, a police inspector, who first met Jenabai when she was a popular matriarch, remembers the lady don as "shrewd who managed the gangsters and the police well." He adds, "She was of the same age as Mastan and Lala so they respected her. Dawood called her 'mausi'… She would manage the police stations by feeding them information about local happenings. She ensured she was in everyone's good books."
Jenabai, it is said, tied a rakhi to former Prime Minister Morarji Desai and was respected by former Maharashtra Chief Minister Yashwantrao Chavan.
With the Hindu-Muslim riots after the Babri Masjid demolition in 1993, Jenabai started losing her clout. With age, she slowed down her business too.
Jenabai's daughter Khadija, who's way past her 70 now, prefers to call her a social worker. Jenabai lived well till her late 80s. When she died, this woman with an indomitable spirit was surrounded by her family and admirers. The TV serial Ek Maa Jo Lakhon Ke Liye Bani Amma that started a couple of days ago in Zee TV, is based on the life of Jenabai.