It started with a press interview. When Bollywood superstar Salman Khan was asked by a reporter about his role of a wrestler in upcoming film Sultan was, he replied, "While shooting, during those six hours, there'd be so much of lifting and thrusting on the ground involved. That was tough for me because if I was lifting, I'd have to lift the same 120-kilo guy 10 times for five different angles… When I used to walk out of the ring, after the shoot, I used to feel like a raped woman. I couldn't walk straight."
Journalists present at the gathering laughed at Salman's statement. Realising his faux pas, the actor immediately retracted, "I don't think I should have." Salman then added: "It feels like the most difficult….I couldn't take steps. I couldn't take steps."
The actor, known for shooting from his hips in the past, has been censured for his careless remark. Salman's scriptwriter father Salim Khan has already apologised on his son's behalf.
Certainly, Salman should have never used this terrible misogynistic analogy to a gruelling shoot schedule. There is simply no parallel there. Rapes scar the victim mentally as well as physically. He merely had physical discomfort in enacting the role of a tough wrestler.
However, Salman is not the lone man who draws such careless comparisons to being a rape victim. In our day-to-day conversation, there are countless such 'rape' phrases we use in a frivolous manner just to emphasise the severity of an issue.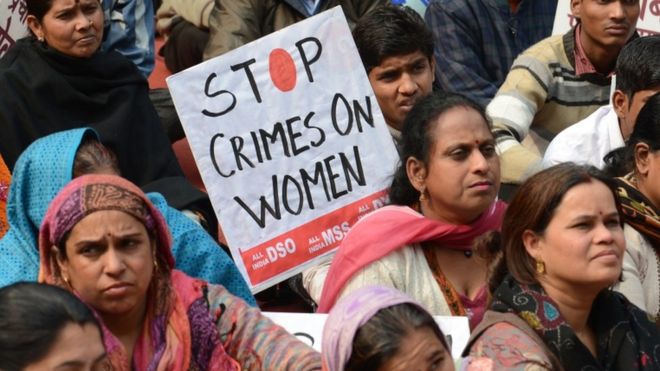 We often quip that a certain job interview was so invasive that it felt like rape. The references to rape in our conversation are aplenty: Dimag ki Maa-behen kar di (Raped the brain), Boss ne le li aaj (Comparing a gruelling day with a boss to a rape), etc.
A couple of years back, I had received a joke on Whatsapp. It asked for a march to Jantar Mantar to voice against the 'rape' of the Indian team by its opponent. Of course I found it disgusting, the casual reference to the crime.
In 2013, popular author Chetan Bhagat was in a similar fix. The otherwise pro-women writer had tweeted: "The rupee is asking, is there no punishment for my rapists?" referring to the Indian economy being raped by the UPA government. He was criticised for the insensitive remark, and later deleted the post without rendering an apology.
That's the thing with men. They tend to trivialise rape. But I have never heard women joking about rape, because they know the fear and the trauma are real. Women cannot laugh at something so disturbing.
We must understand that rape is justified in this kind of analogies, when it is uttered by celebrities like Salman Khan, who have millions of fans.  The use of the term casually is not as horrific as is the unconscious acceptance of the crime.