Jack Ma, the founder of Chinese e-commerce giant doesn't mince his words. Recently, Ma said that many fake goods better than the genuine articles, a statement that will make Chinese mass-producers shout with glee.
Ma was of course countering the criticism that Alibaba profits from the sale of knock-offs. Alibaba has been facing accusations of selling fakes, something that is not appreciated by the luxury goods makers. Alibaba was dropped from the International Anticounterfeiting Coalition in May for showing favouritism towards counterfeits.
"The problem is the fake products today are of better quality and better price than the real names. They are exactly the [same] factories, exactly the same raw materials but they do not use the names," Ma said recently at Alibaba's headquarters in Hangzhou.
I am sure Ma will have a big fan following in India's metro cities, where sellers procure fakes in kilos, and then sell them of at 'reasonable' prices. In Delhi, cloth markets in Janpath and Sarojini thrive on rip-offs of originals such Zara, GAP, Mango and such upmarket garment brands. Chandni Chowk and Nehru Place swear by the Chinese goods that come at 1/10th of the market price.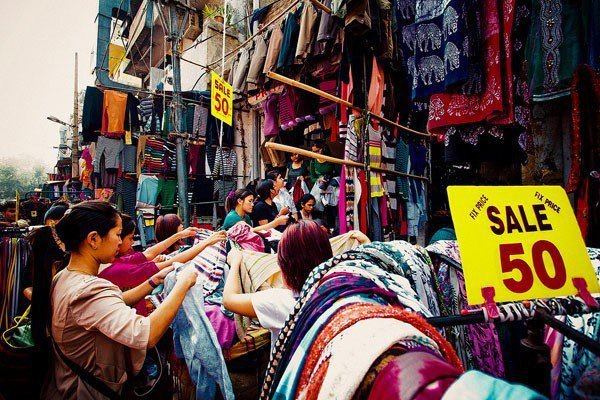 For India's middle class, who live on salaries, global luxury brands are off their limits. Economic constraints make us thrifty, yet we would like to get a taste of the coveted items. That's where Chinese goods come to the picture.
We have manual labourers wearing fake Adidas and Nike. We have social wannabe girls flaunting their Prada sunglasses, and we also have men moving around in fake Reebok shoes. While some of these products are India-made, others are mass-produced in China, and sold on fleece markets.
But like Alibaba's programme that was launched in April 2015, an attempt to promote the local-made things under original names can work wonders for these goods makers. Aliababa's "Zhongguozhizao" or "Quality made in China" programme is an effort to discourage makers from producing counterfeits.
As far as India is concerned, we are not complaining Chinese maal. I prefer my fake Jimmy Choo heels that I wear to office so often. Nobody can tell, and I feel like a million bucks.