Sahara India chief Subrata Roy is in an introspective mood. Roy, who is out on parole for another month, is making every minute count to connect to his well-wishers and Sahara employees. The man embarked on 'Abhaar Yatra' (Gratitude Tour) from Hyderabad at the end of last month.
Roy, lodged in Tihar Jail since March 2014, was granted parole on May 6 to attend the funeral of his mother. The Sahara chairman was sent to jail on the orders of the Supreme Court in a long-running dispute with Sebi, the capital markets regulator.
Inclined to "give one chance" to the Sahara chief, the Supreme Court extended his parole last month till July 11 to enable the group to deposit Rs 200 crore with Sebi.
And Roy is not losing a moment to reclaim this 'one chance' to make amends with the people who had formed his large business empire. With his Abhaar Yatra, Roy intends to meet and thank the Sahara group employees as well as the investors who stood by him during 'difficult times'.
The reason why Roy chose to launch his tour from Hyderabad is solely for sentimental attachments. A thorough family man, Roy has a soft corner for the southern city because his wife had studied there, and it's the birthplace of his elder son.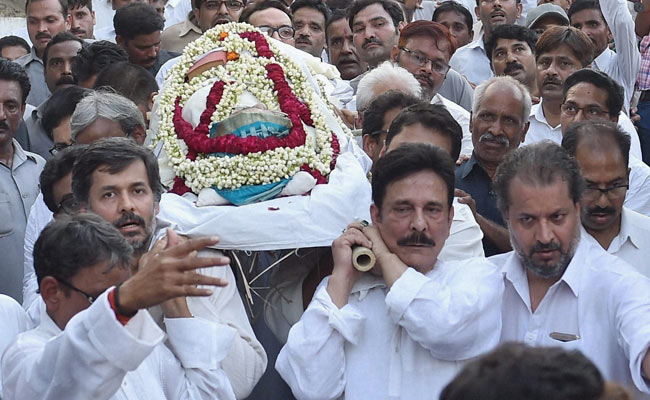 With 19 cities lined up for his visit, Roy has an arduous task of getting back to his people, but he intends to tread the path for he believes, "One cannot change the circumstances entirely, but can alter his attitude towards it".
Now that Roy is out, he is back on his foot, and has initiated the process to secure his freedom. Last week, Sebi began auctioning off properties owned by the Sahara group, spread over 4,700 acres. Sebi has put up for sale of Sahara's 10 properties at a reserve price of Rs 1,193.95 crore.
All the assets – both agricultural and non-agricultural land – are located across Andhra Pradesh, Tamil Nadu, Madhya Pradesh, Chhattisgarh and Uttar Pradesh. The first set of e-auctions will be held on 4 July.
The money raised from the auction will be used to secure bail for Roy.
Roy has a tough fight ahead, because according to few real estate advisers, monetising the assets would be a challenge due to the sluggish real estate market in India. But the Sahara head is not relenting so easy. He has learnt during his stay in the prison that nothing in life comes so easy.