Slavery had no place in the modern world, until the Islamist State thugs took over Syria and Iraq, and took women and children, bound in chains, to be used as slaves. While the world gasped in horror at this medieval barbaric practice, the ISIS continued using young girls as sexual slaves.
But slavery is not limited to the ISIS. A recent survey revealed that one of the world's biggest democracies, India, has the highest number of slaves in the world. The report says, India is home to 18.4 million modern slaves. The 2016 global slavery index, funded by Forrest's Walk Free Foundation, says 45.8 million people are trapped in some form of slavery.
The survey ranks different incidences of slavery in 167 nations, with India having the highest number of slaves, and North Korea having the highest percentage of slaves per capita. The report also claims that over half of the 45.8 million people living in modern slavery are in five countries: India, China, Pakistan, Bangladesh and Uzbekistan.
Modern slavery comprises the gargantuan illegal industry, and is considered the third most profitable criminal industry after drug and arms trafficking by the UN. The International Labour Organisation (ILO) says that 21 million people are trapped in forced labour and other forms of modern slavery. Modern slavery has become a million-dollar business today. According to the ILO 2014 report, forced labour in the private economy generates $150 billion in illegal profits per year.
While many of us would scoff at the report, for maligning India by naming India as the topper of such an embarrassing survey, the truth remains that we exploit people, based on their economic or social status. Quite often, sordid tales tumble out of the closets of 'respectable' families, where domestic slaves are stripped, raped, beaten and starved for not following 'orders' properly.
Child marriages too, are a big blot. No matter how much social awareness and government help is promised, child marriages happen, and quite often, the bride just ends up as a glorified maid in the household. There are also generations of bonded labourers, who die a slow death in the farms, because their grandfathers had loaned money, and no matter how much they work, the interest seem to only rise.
Child labour too is a crime in India. But the sight of little helping hands in households and roadside eateries, laying bricks on the road are so common, that the society has assimilated them as an integral cheap work force.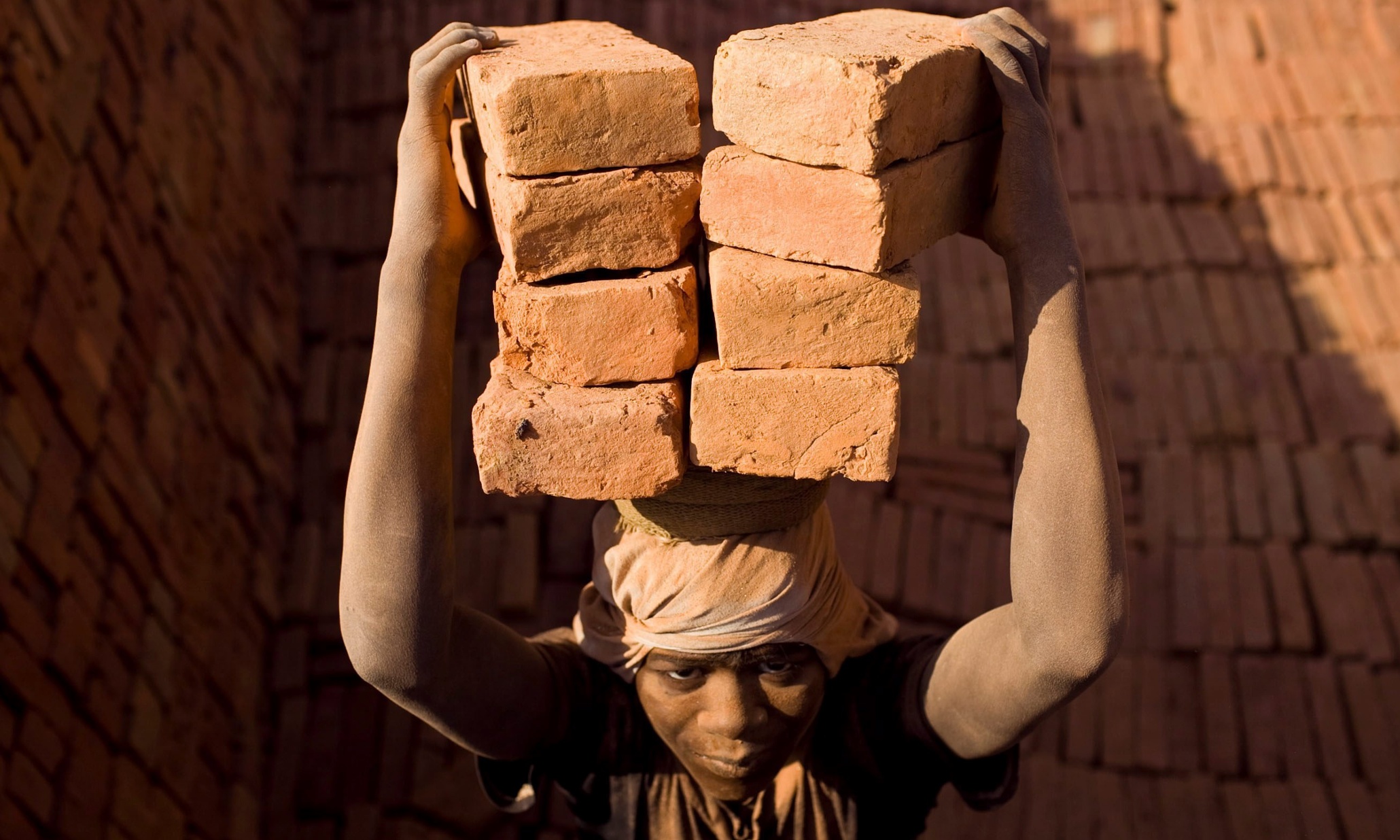 The irony is although we treat most of these social practices as illegal; we hardly term them as 'modern slavery'. We would shake our heads in denial, and vehemently oppose to the use of such a harsh term. Ignorance is not always bliss, especially when our nation houses the highest number of modern slaves. Apart from the government and the social activists, it's necessary that we learn to treat our fellow countrymen with equality.