The Samajwadi Party (SP) recently declared Amar Singh as its candidate for the Rajya Sabha polls slated for this month. It's a homecoming of sorts for politician Amar Singh, and the man is taking measured steps this time, lest he falters badly as he had done in the past. Singh is either loved or hated by people; the public opinion on this politico is polarised. While some call him a mere power-broker, others term him as a victim of circumstances.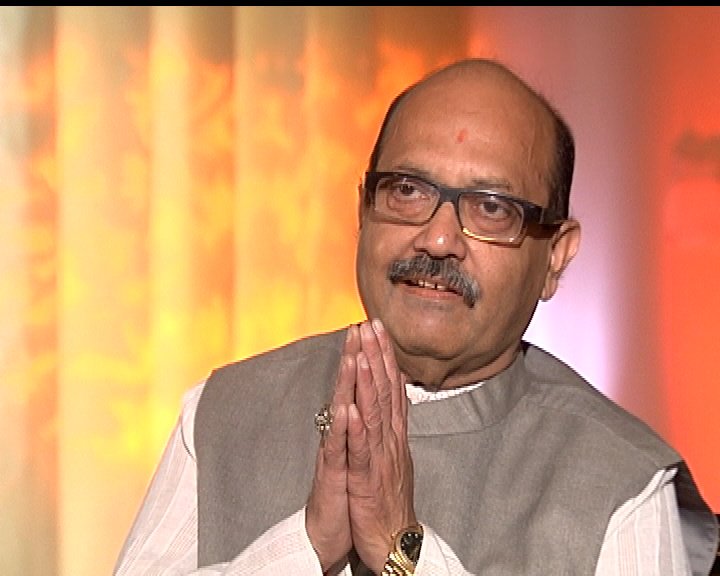 Singh's return to SP is sweet surprise for many, because he is back in the party's folds six years after he was expelled by party supremo Mulayam Singh Yadav. Singh was expelled from the SP along with Rampur MP Jaya Prada in February 2010. Although Singh was accused of anti-party activities, the real reason for his ousting was the emergence of Mulayam's son Akhilesh Yadav.
It was a downhill task for Amar Singh after that. Post-severance, Singh came up his own party, Lok Manch, touting himself to be a Thakur from UP, but a disastrous defeat made him a sombre man. He suddenly lost his 'friends' whom he held close to heart, a shock that Singh could never really come out of. Actor Amitabh Bachchan, whom Singh regarded as 'bade bhaiyya' or big brother, severed ties with him; Anil Ambani, who had sought help from Singh for clinching land deals in Uttar Pradesh, started treating him like a hot potato.
And then, Singh fell into an abysmal despair, with his health deterioting and barely any friends to rely on. The man confesses that was god's way of making him relaize the frivolity of life and friends alike. Lessons learnt, Singh worked his way up and he and Mulayam were seen together again at a function in Lucknow in 2014. As people got busy discussing a comeback for Amar Singh, he dodged any questions of his second coming.
Now that the man is back in SP, there can't be two opinions about party's real need of Amar Singh. Azam Khan's opposition of getting Amar Singh back didn't deter the SP leader. Polls in Uttar Pradesh are slated for next year, and with half a year gone, the SP can only make serious amends. Amar Singh is the glue that can bind SP and Congress together to fight against BJP in UP assembly election in 2017. Amar Singh's homecoming is seen as a step to counter BJP's influence among Thakurs in UP.
"I have been, always, claiming that I am a Mulayamwadi, I am not a Samajwadi. Giving me a Rajya Sabha seat is the expression of Mulayamji's affection for me. I am, truly, moved by it," Singh stated after getting the Rajya Sabha seat. That's pure reverence for the SP supremo, who now banks on Singh's political insight.
Singh's nomination underscores once again that he is the quintessential survivor in politics. As he gears up for his fourth term in the Rajya Sabha, Amar Singh soars like the proverbial Phoenix, who rises from his own ashes.