Beauty is in the eye of the beholder, goes the popular saying. So what happens when a Hindi news daily publishes a story, listing India's Top 10 most beautiful IAS or IPS officers? A verbal war on the social media, with people either lambasting the sexist article or just shrugging nonchalantly.
Last week, Merin Joseph, Assistant Superintendent of Police of Munnar, Kerala, who featured in the list, was understandably furious that the media choose to highlight her beauty rather than her duty. She expressed on social media that this was a wrong mindset propagated by the patriarchal society.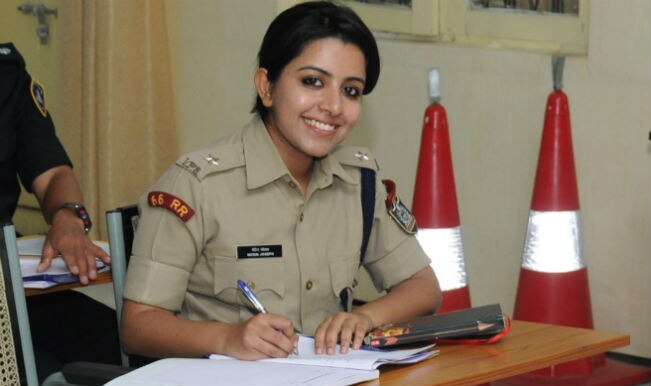 After BJP's recent Assam win, Prime Minister Narendra Modi was congratulated by many for bringing in the promised "good days" or "ache din" in an unusual matter: the state's latest female MLA Angoorlata Deka. Deka, an erstwhile model and actress became popular even before she shouldered official responsibility: for her beauty.
Both the women in question were visibly distressed, for they would love the fame streaming for their body of works, not otherwise. Fair enough!
Director Ram Gopal Varma tweeted about Angoorrlataji, "If MLA can look like this, Achche din aagaye hai..Thank you Angoorlataji,Thank you Modiji..1st time I love politics."
But I would say, giving importance to such internet fame only fans the issue. It all depends on how these women deal with such 'fame'. Just type out "most handsome politicians in the world" on your search bar and you will find several lists of Indian and international politicians. Kalikesh Singh Deo and Justin Trudeau figure on the top of such lists in India and the world respectively. These two guys much be chuckling with pride rather that sulking! Quite a contrasting scene when compared to the women.
We can't help the fact that we Indians are a beauty-starved nation. Our society still goes by the time-tested old methods of finding fair-skinned and slim "pretty brides" for their homes. When it comes to women, we somehow can't reconcile beauty and brains together. We blatantly patronise women, disrespect them. Case in point, people talk crass things about women in position of power, be it  Sonia Gandhi, Sushma Swaraj or the Pakistani stateswoman Hina Rabbani Khar.
That's the reason, why educated women, aiming to make a place for themselves with their work get upset. It takes away the whole credit. Such lists also work in a negatively reverse way. It's unabashed discrimination towards those women who are not 'pretty' by common standards; they toil equally hard but it's the 'beauties' that take away their acclaim with a superficial trait.
For those wondering why Merin Joseph is making such a fuss is because, she decided to use her intellect to crack one of India's toughest exams to clinch a top post, rather than using her beauty to become famous. She is not okay with TRP-hungry media labelling her beautiful. That's her decision and we should respect it.