The United Kingdom is in no mood to hand over liquor baron Vijay Mallya to the Enforcement Directorate (ED), nor entertain India's request seeking extradition of British citizen and alleged middleman in the VVIP chopper deal, Christian Michel.
Mallya, with options of applying for a UK passport or a Tier 1 Investors visa, is unlikely to show his face to the ED. As for Michel, the CBI says he is in the UK, and the ED believes he is in the UAE. Both agencies have a Red Corner Notice (RCN) against Michele, but London will hardly pay heed.
India's request seeking extradition of British citizen and alleged middleman in the VVIP chopper deal, Christian Michel.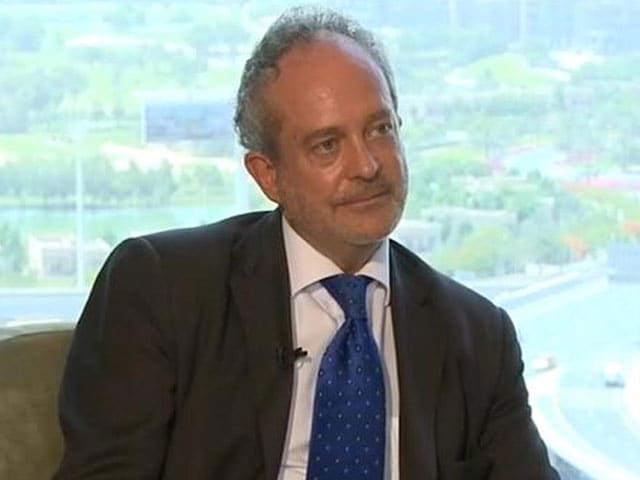 A report by the external ministry of India said, out of the 60 people extradited since 2002, 13 of them were extradited for murder related charges, 10 for terrorism or criminal conspiracy.
Eight of them were brought in for economic fraud, while three were extradited for sexual abuse of children and waging war against India. Attempt to murder, cheating, forgery, drug offenses and passport fraud  comprise the remaining lot.
There are many people in India's wanted list. While a considerable have been handed over to India, many others continue to elude the arms of law.
David Coleman Headley
The mastermind of 26/11 Mumbai attacks, David Coleman Headley was deposed in a Mumbai court as an "approver"  that was investigated by the Mumbai Police, and the National Investigation Agency (NIA). Headley, a double agent of the CIA and the ISI, is an American citizen. NIA's multiple requests to the US authorities for Headley's extradition has been denied, on grounds that the LeT operative has turned approver of the incident.
Lalit Modi
Lalit Modi, the founder of Indian Premier League (IPL), fled to UK when in 2010 the BCCI accused him of embezzling cricket funds. He was charged with breaking the code of conduct of the BCCI. In March 2011, Modi's passport was revoked and the ED got a blue corner Interpol notice against him for breaching the Foreign Exchange Management Act (FEMA) while he held the post of IPL chief. Modi did not appear for questioning, and was accused of acquiring properties outside India by misusing his power.
Iqbal Kaskar
Iqbal Kaskar is better known as the brother of India's Most Wanted man Dawood Ibrahim. Kaskar was deported from the UAE in 2003, as he was wanted in a murder case, as well as his alleged role in the controversial Sara Sahara case, where a building came up illegally on government land. But a court acquitted him in both the cases in 2007.
Yasin Bhatkal
The founder of Indian Mujahideen, responsible for a series of bomb blasts in 2007-08, was arrested in Nepal in 2013 and handed over to the Bihar police. With a number of intelligence agencies hot on his trail for several years, it was finally the Bihar Police that nabbed Yasin Bhatkal, near the Indo-Nepal border. There were pending warrants for his arrest, including for his alleged involvement in the 2011 German Bakery blast case in Pune.
Tiger Hanif
An aid of gangster Dawood Ibrahim, Tiger Hanif is wanted by India for financing the 1993 bomb blasts in Gujarat. While one of the blasts killed an eight-year-old girl, the other that went off at a crowded railway station in Surat, gravely injured a dozen people. Hanif is currently in the UK. He has made representation to the British home secretary to avoid being extradited to India.
Kim Davy alias Niels Holck
The key accused of the Purulia Arms Drop case, Kim Davy is in Denmark, his native. In 2011, The Danish High Court rejected Denmark's decision to send Davy to stand trial in India, citing the overcrowded prisons, police torture and poor human rights records in India. Davy, is wanted by India for dropping AK-47 rifles, anti-tank grenades rocket launchers and over 25,000 rounds of ammunition over Purulia in West Bengal on the night of December 17, 1995.
Ravi Shankaran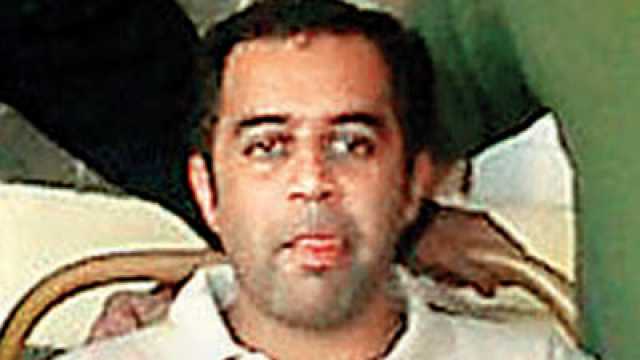 Ravi Shankaran, the main accused in the Naval War Room Leak case (2005), could not be extradited by the CBI after a British court squashed his extradition order in 2014. Shankaran, a decorated ex-Indian Naval officer turned an arms with base in London, and is accused in a case of military espionage for commercial purposes. While the others accused in the scandal had been put on trial in 2014, Shankaran gave himself up in London in 2010, after an Interpol Red corner notice was issued against him.
Abu Salem
Wanted in the 1993 Mumbai serial blasts and the murder of film producer Gulshan Kumar, Salem was arrested in Portugal in 2002 and extradited to India after four years. He was convicted for the 1993 Mumbai serial blasts case, and murder of music baron Gulshan Kumar, and Manisha Koirala's secretary, a builder and more than 50 other cases.
In February 2004, a Portugal court cleared his extradition to India. In November 2005, Portuguese authorities handed him over to India on the assurance that India would not give death penalty to Salem.
Nadeem Saifi
Nadeem was doing good as a music director in Bollywood, as the Nadeem-Shravan duo till he became a wanted man for killing Gulshan Kumar, the owner of T-Series. The musician duo ruled the Bollywood scene in the 90s with back-to-back hits. Though Saifi was on a holiday in London when the murder happened, the police accused him of being part of the conspiracy to kill Kumar. India sought his extradition from the UK, but he managed to avoid it after his legal team proved that the police's evidence was flawed.