Former Indian cricket team captain Mohammad Azharuddin is in the news again. The Congress MP's biopic called Azhar was released this Friday, where actor Emran Hashmi plays the role of the sportsman.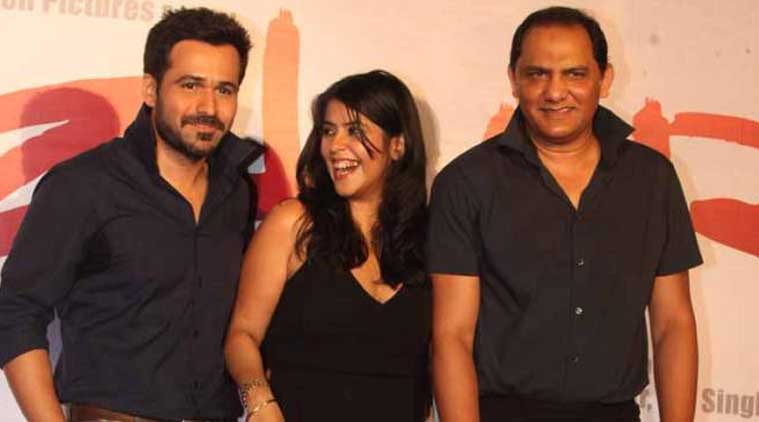 Produced by Ekta Kapoor and Sony pictures, Azhar trails the rise and fall of the cricketer, and the controversies that surrounded the man during his peak days. He was involved in an extramarital affair and was embroiled in a match-fixing controversy.
While Azharuddin was the captain of the Indian cricket team in 1996, he allegedly was involved in match fixing with South African captain Hansie Cronje. He was implicated on December 2000, and the scandal sank his cricketing career. Cronje was put across a series of court hearings in South Africa; he passed away in 2002 in a tragic accident.
Apart from being one of the best Indian captains, Azhar believed in nurturing new talents. It was Azhar, who gave many chances to young Sachin Tendulkar to perform whenever the new boy was out of form. Statistically Azhar is one of India's most successful captains, winning 103 ODIs.
Azhar, a silent family man, created quite a storm when he fell in love with Bollywood actress Sangita Bijlani. They first met during an ad shoot when he was married to Naureen, his first wife.  When the cricketer decided to remarry, he faced great conflicts within his family. Naureen was completely unaware of her husband's interest outside their marriage. She got wind of Sangita and Azhar's relationship when their wedding cards were distributed.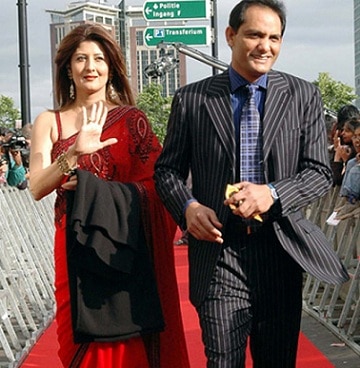 Sangita Bijlani, who was nursing a broken heart after a messy break up with actor Salman Khan, found Azhar's charm irresistible. According to the actress, they kept bumping into each other on common functions, and from there their relationship took off. They were married in 1996.
However, trouble arrived in Sangita and Azhar's paradise, when rumours of an affair arose between the cricketer and badminton player Jwala Gutta. The couple separated in 2010, but are still on friendly terms.
Azhar's friend, Ajay Jadeja was the vice-captain of the team, and one of the best fielders of the time. Jadeja was involved in the match fixing charges, and his bright sports career was ruined. Both the cricketers are now seen doing commentaries for cricket matches.
When the match-fixing scandal broke in 2002, Indian cricket fans were heart-broken, for one of their favourite cricketers let them all down. Thousands of  Azhar's fans showed their disgust by burning posters of the Indian captain.
A lifelong ban was imposed on Azhar following his acquittal in fixing three ODI matches. Claimed as unsustainable by the High Court on 8 November 2012, the Andhra Pradesh High Court lifted the life ban on Azhar, implicated in the match-fixing scandal of 2000.
For his biopic, Azharuddin has mentored actor Emraan Hashmi to get his signature cricketing shots perfect. Filmmaker Mahesh Bhatt, a relative of  Hashmi, admired the trailers of the film and predicted that the movie will be super-hit. We will have to wait and see what the public's verdict is going to be; whether they will love or ditch Azhar, the biopic!