God creates everyone equal, but humans divide them based on their whims.
According to a new Act, Sikhs, who trim or shave their beard and hair, or smoke or drink alcohol, will be barred from polls of Sikh religious bodies. That's a very harsh rule for people who do not strictly adhere to the tenets of Sikhism.
Last month, the Parliament had given green signal to the Sikh Gurdwaras (Amendment) Bill, 2016. The Bill has been approved by President Pranab Mukherjee recently. As per the Sikh Gurdwaras Act, 1925, every Sikh above 21 years of age and is registered as a voter, was entitled to vote in the elections to Sikh Gurdwara Prabandhak Committee (SGPC). The body looks after the overall administration and management of all the religious shrines of the community.
The Act comes right ahead of Assembly elections due in Punjab next year, where Sikhs have a majority. Although this may appease a wide section of people from the minority religious community, it sends mixed signals to the Sehajdhari Sikhs.
It is a good step as the people who are selected as representatives, should themselves be following the practices. In a way, they will be more responsible and may be, understand the situations and values better of Sikhism.
While Sikh bodies feel triumphant that the Act will keep those seeking an easy way out from their religion (hence sehej-dhari), the step might alienate the skewed numbers of followers within the country. Sikhs are already a minority and barring the Sehejdhari might just make them secede, or worse, make them feel bitter about their own religion.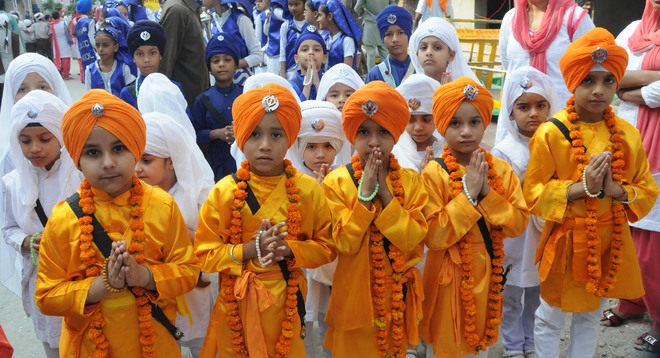 The bodies' logic that those who follow practices and beliefs religiously will make better leaders hold ground, but only to some extent. The most dominant argument for passing this Act was that anybody who follows customs in a rigid manner will in turn propagate them accordingly.
But this logic is based on a very superficial level. Religion encourages us to look beyond the narrow boundaries of physicality. Barring the Sehejdharis, based on their lifestyle, might just backfire. They do contribute to the community in so many ways, be it the kar sewa or participating in the nagar kirtan processions.
This small section of people, who take pride in calling themselves Sikhs, feels this decision by the Parliament is a blow below the belt. Sehejdharis might not follow the strictest rules laid by the Sikh Gurus, but they do follow the basic tenets of their religion.
Also, when god doesn't discriminate us on basis of looks and our habits, why should mortals divide us, based on such rigid laws?