In the several stories ISIS survivor stories that I have read, one thing ran common: the captive women were traded like cattle. ISIS sex slaves changed many hands, always doing bone-breaking work in the day time, and falling prey to the sexual depravities of their captors at night. The saving grace, if we can call it, was that some captors (who were not ISIS fighters) wouldn't beat or whip them daily.
While we are appalled at the barbarity of ISIS fighters, we can't stop marvelling at the grit shown by these girls to escape from the Daesh claws. But that's how the human spirit is. Until we are subjected to extreme conditions, we don't recognise our mettle. And for the Yazidi girls who tried to flee from their captors, death seemed sweeter than being violated by the ISIS men daily. The assault was as much as on the psyche as it was on the body.
Nadia Murad, now a well-known ISIS torture survivor, fled last December. She endured three months of hell because she hoped that one day she would be able to flee. If caught while fleeing Nadia would have been executed. But the barbaric monstrosity was so huge she "preferred to be killed and just finally stop it."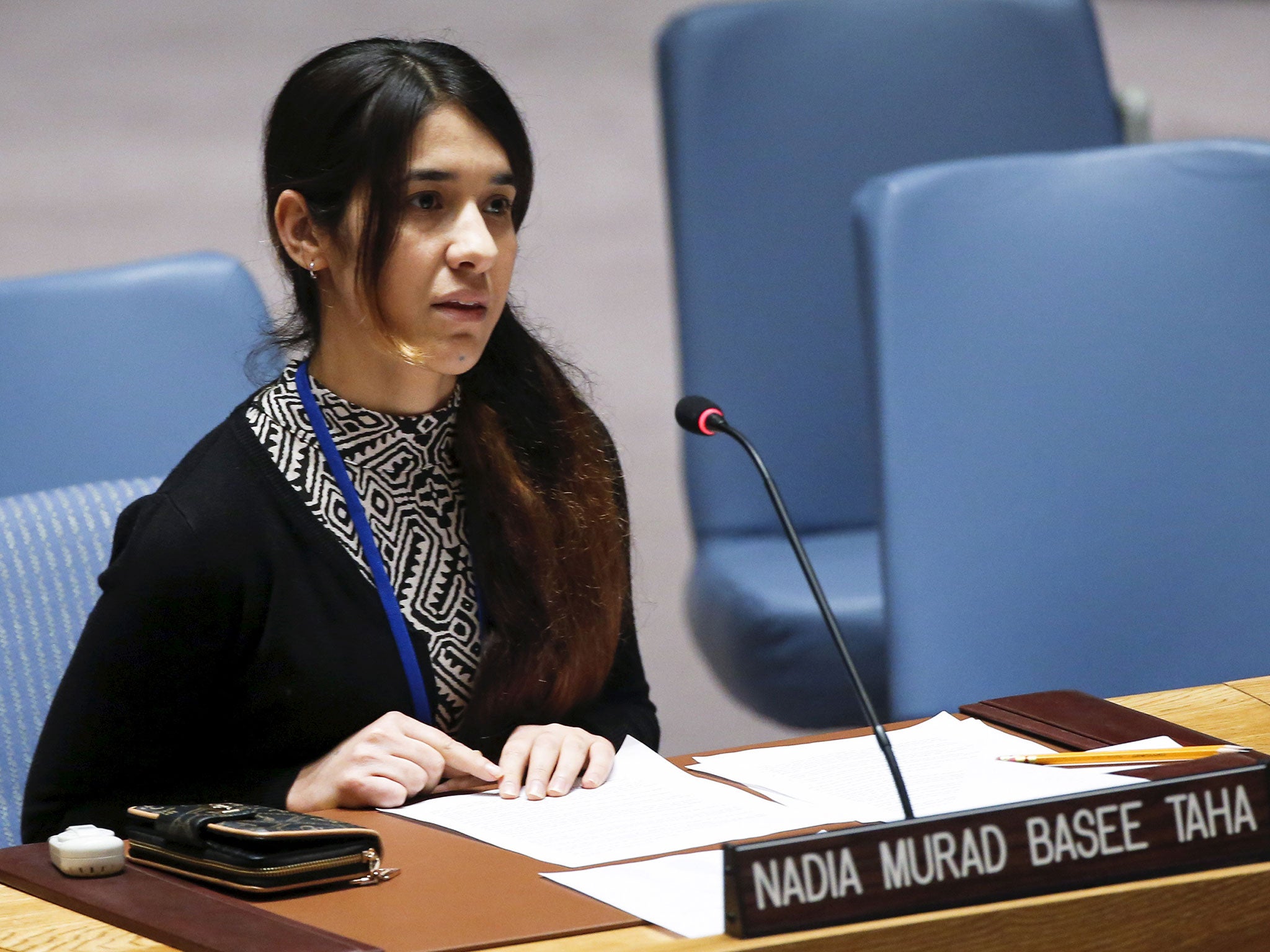 Another survivor, Lamiya Hachi Bashar, 18, recently told her story to the world. When she fled for the fourth time to the Iraqi town of Hawija, with ISIS men snapping at her heels, a land mine blew up, and she lost her right eye. Her face was severely disfigured.
But Lamiya is hopeful. Saved by the man who smuggled her out, she counts herself among the lucky. "Even if I had lost both eyes, it would have been worth it, because I have survived them." That the girl prefers to live with just one eye and a scared face than being a sex slave of the ISIS men speaks volume about the barbaric treatment meted out to the Yazidi girls, thousands of whom are still under the ISIS rule.
According to varying reports, the Islamic State had captured 2,000-4,800 Yazidi women and children, in August 2014, when Daesh fighters overran their villages in northern Iraq to eliminate the Kurdish-speaking minority because of its ancient faith. Since then, Arab and Kurdish smugglers have managed to free an average of 134 people a month. But by May, a crackdown reduced those numbers to just 39 in the past one and half month.
Going by the horrific narratives provided by rescued Yazidi women, one thing is clear. ISIS, the self-proclaimed guardians of Islam are perverts beyond imagination. What the liberal world would call deranged minds or psychopaths, the ISIS do it on the pretext of safeguarding Islam.
Because "pleasure" is not permissible in Islam, Daesh men marry the captive girls on the pretext of purging them from their "demonic religion." In reality, they marry to rape them without guilt, and once bored, sell them off to other fighters. But the barbarity that is unleashed on the helpless young women behind those close doors is not something either Islam or any other religion in the world would support.
While we freeze with fear reading about the monstrosity of the ISIS, these unarmed Yazidi girls are fighting their own battles with a grit and loathing that's remarkable. They have lost their entire families, held in captivity for months, endured whippings and organised rapes from their perpetrators; but nothing has been able to subjugate their minds.
The ISIS doesn't scare them and they would happily trade their lives for a glimpse of freedom. This is this spirit of the violated Yazidi girls that we salute.