Sonia Gandhi has chosen Varanasi as her first port of call. Rather, she was made to choose Varanasi by Congress Party's campaign manager, Prashant Kishor. Ideally, the Congress Party should have challenged Mulayam Singh Yadav by landing in his home turf, Saifai or Etawah, first. It is the Samajwadi Party which is the incumbent Government, not BJP.
Daring Narendra Modi in his home constituency first is seemingly aimed at gaining publicity. At a time when the Congress is facing the prospect of rejection in the 2017 UP assembly election, the only way to appear to be in the game is by giving the impression that they are relevant and making news. Arriving in Modi's backyard is a far better strategy since the PM can give visibility to ailing Congress by default.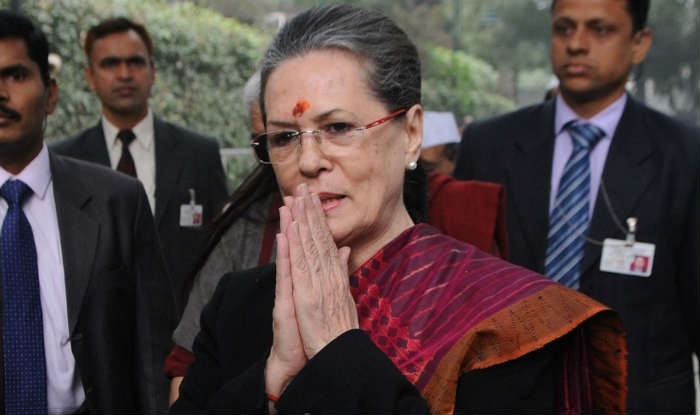 Prashant Kishor is using a pre-poll catchphrase, 27 saal, UP Behal (No progress in UP for 27 years), to add a bit of spice and ignite a sense of responsibility among Congress workers.  The phrase was taken from BJP's 2005 Bihar election campaign: 15 saal, bura haal, hitting at the Lalu Prasad Yadav and Rabri Devi regime.
At a time when political leaders, like Gujarat Chief Minister Anandiben, who announced her retirement from public life at turning 75 in November, Congress is pitching 78-year-old former Delhi CM, Sheila Dixit, as Congress' chief ministerial candidate…it's a case of option reduction. No one else comes to mind capable enough for the post.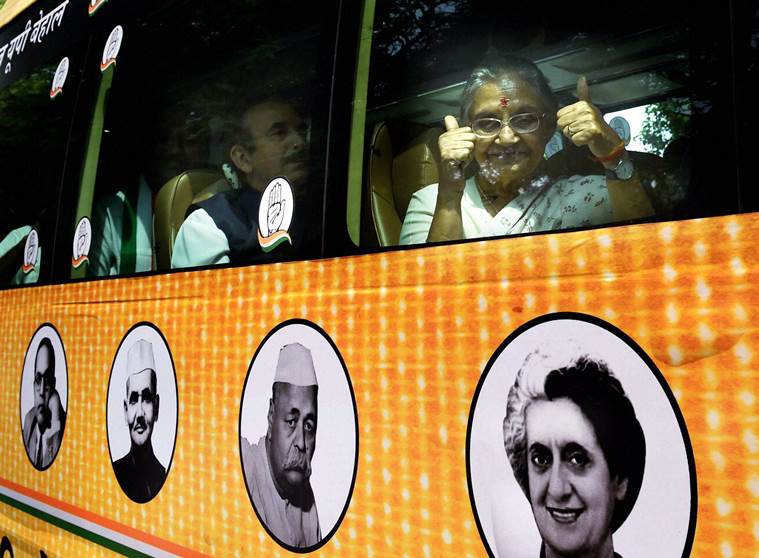 Her old age and weak show in the last Delhi Assembly election are hardly assets to bank upon. Her days as a state's leader are over. She lasted long enough in her Delhi stint, but now may not have it in her to toil any further. She lost in her own constituency, but to make matters worse, the party strength was reduced to zero in the Delhi assembly. These are not credentials, but signs that she might not be the best bet. Sheila Dixit is not a mass leader, anyway. But Rahul cannot be exposed to the chances of certain defeat for congress, it would scar him forever. Nor can Priyanka Gandhi. They needed an expendable face and Sheila fits the bill.
She calls herself 'UP ki Bahu', and is expected to win Brahmin votes, but Ms Dixit, or for that matter anyone else, cannot help. At best, the Congress Party will play spoilsport by disturbing the vote share.
Large number of people have been mobilized and instructed to be part of the road show. A huge gathering will add muscle to the perception that people are unhappy with SP and BJP, therefore supporting Congress.
It's a pity that India's oldest political party has been reduced to such mindset. It's a shame that all that the party can hope for now is a miracle. Ask state chief, Raj Babbar, and he will tell you the same.
But then, what else can the party expect? Their entire campaign is built on the principle of damaging reputations, highlighting only the bad and the ugly. It would have done Congress and Sonia a world of good had the party devised a constructive campaign, built around the twin planks of development and social harmony.
Sonia Gandhi is expected to initiate a scorching assault on PM Narendra Modi and the BJP in her Dard-e-Banaras (the pain of Varanasi) rally, which the Congress says highlights a lack of development in the VIP constituency. She will also attack the ruling Samajwadi Party.
If the Congress is to make a comeback on state and national level, Prashant Kishor should advise the Gandhis on the significance of humility. Rahul Gandhi's body language, the arrogance with which he addresses his seniors, his disjointed, senseless speeches, his tendency to shirk responsibilities and take off to Bangkok for holiday in the middle of a crisis, lack of political wisdom and the various other defects of character have played a major role in defaming Congress party.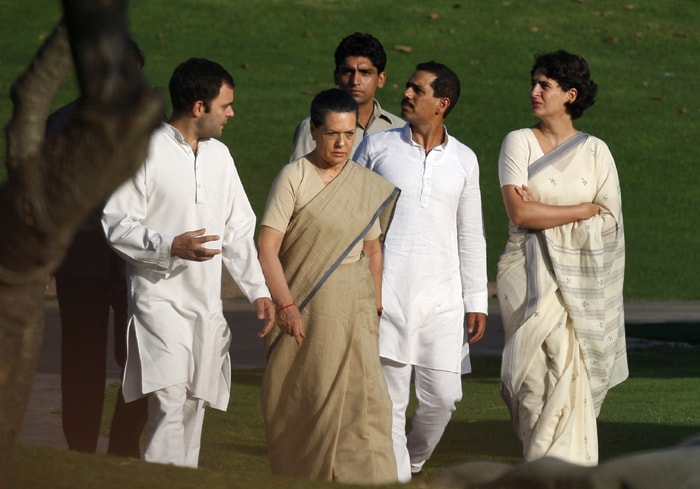 I'd really want a strong opposition in the country. One party cannot be allowed to function without question marks raised by the opponents. A strong Congress is a need. It is therefore critical for the party to, without delay, take a decision. Either Rahul Gandhi transforms himself in every which way, or gives way to more suitable candidates who have the wherewithal to help revive Congress. The Gandhis cannot be allowed to be bigger than the party, not even seemingly so.