Arvind Kejriwal, the Delhi Chief Minister, is the favourite target of internet trolls. Recently, the CM wore a traditional floral headgear while visiting one of the houses of the fishermen community in Goa. The fresh-flower crown onset a cruel tirade against Arvind Kejriwal in social media sites Twitter and Facebook, where people made fun of his look, and called him to a 'joker'.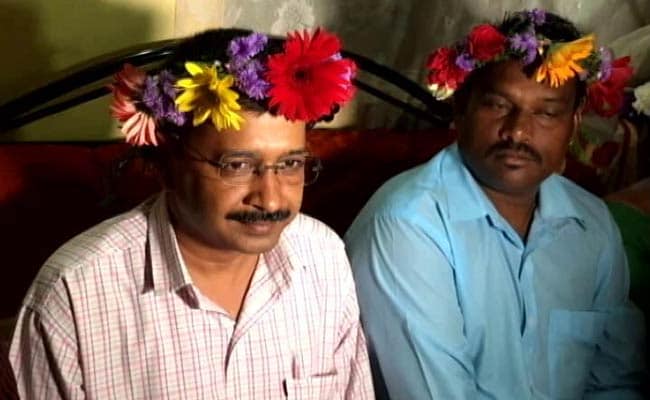 It has now become the norm to mock, lambast and criticise Arvind Kejriwal; the Goa photograph offered netizens a golden chance to troll Kejriwal. But internet memes and trolls aside, aren't we insulting a local tradition of Goa by mocking the floral headgear or 'copel', as the locals call it?
Copels are an integral part of Goan Sao Joao festival, observed on June 24, where the Catholic community wears elaborate crowns made of flowers, fruits and leafy branches. For the fishermen community in Goa, the Sao Joao festival is of great significance as it is dedicated to St. John the Baptist. The Catholics believe John the Baptist moved joyously in his mother Elizabeth's womb when she was told of Jesus' birth. The saint later went on to baptise Jesus in the river Jordan.
But all this religious and traditional significance matters not a cent for the online dwellers. They find Arvind Kejriwal's copel pretentious and funny. There is no rationale behind their observations except to offend and upset. Such trolls also exhibit India's lack of sense to debate policies and politics and penchant for irrelevant and self-defeating attitude.
Trollers have increasingly become a hate-mongering, people-shaming community, who has nothing to do except mock at everything and anything that happens in the world. The online-dwellers fill the internet with unwelcome remarks.
They start a lie, exaggerate, and offend to get some sort of reactions. They suffer from narcissism and sadism. Personally attacking people reflects the mindset of some of India's next generation. Till such frame of mind exists, India can never truly develop.