Pakistan's foreign affairs advisor Sartaj Aziz is scheduled to arrive in India next week. But bureaucrats in India are not really willing to play host to the volatile official from across the border. They have stressed on the point that talks with Pakistan can only happen in a terror-free environment.
Pakistan's expectation that a dialogue will occur at such tense times is rather delusional. The Pakistan army has been tactically supporting terrorists, and targeting Indian soldiers across the LoC. Their most recent and heinous act includes the beheading of an Indian soldier.
General Raheel Sharif's army men have constantly facilitated infiltration of terrorists into India. By attacking the Air Force Station in Pathankot in January this year, which killed seven security personnel and one civilian, Pakistan had displayed its unwillingness to control home-grown terror activities. And the Uri attack in September was broke India's dam of patience. India couldn't trust Pakistan anymore.
India has been a very keen initiator of peace talks with Pakistan or any other neighbour for that matter. India's foreign minister Sushma Swaraj's efforts resulted in a decision to begin a re-packaged Comprehensive Bilateral Dialogue. But by backstabbing India, first in Pathankot and then in Uri, Pakistan derailed the proposal.
And time has changed now. India has made enough sincere attempts to ease the tensions with its rogue neighbor; now it's going to resort to mortars, and let the guns do the talking.
MEA spokesperson Vikas Swarup answered to a query on the possibility of opening for talks at the upcoming multilateral summit, "Our position has been very, very clear. We are for dialogue with Pakistan, but talks and terror cannot go together. It is incumbent upon Pakistan to create the necessary environment for dialogue to happen."
From November 16 to 21, Pakistani forces committed 27 ceasefire violations. They purposely tried to escalate tensions by employing heavy artillery. Generally, Indian forces aren't provoked easily. But now, the Border Action Team (BAT) has been giving befitting replies to every instance of Pakistani provocation.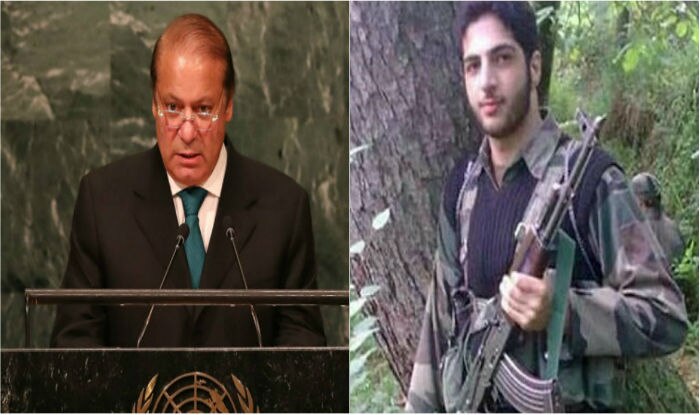 Interfering in another country's internal affairs is an act of war in itself. But for the puppet political leaders of Pakistan, it's just another role mentioned in their job descriptions.
As far as Sartaj Aziz is concerned, he should take a trip down the memory lane. It's known to the world how Pakistani officials made a joke of diplomatic norms when Indian Home Minister Rajnath Singh visited the country for the SAARC meet a couple of months back. Nonetheless India is known for its 'mehmaan nawaazi' and it would never disrespect a foreign diplomat – a top government official assured on national television on Thursday.
If Pakistan wants to talk, it has to mend its ways and come clean. Violence isn't an answer to problems between the two nations. Peace talks will follow if Pakistan neutralizes terrorists harboring on its soil – and it should, because snakes in their own backyard have bitten them too.