The only Congressman who does not indulge in Modi and BJP bashing mechanically is Shashi Tharoor.  For him, criticism must make sense first. Most of the others don't even silently acknowledge the good work of the Government, let alone speak out their praise. It's imperative, with standing instruction, to condemn the Modi-led BJP whenever there is a mike in front. Oppose even at the cost of sounding absurd.
This MP from Kerala is a breath of fresh air in an environment that is devoid of any values or principles.
Indian home minister, Rajnath Singh, has left for Pakistan to attend a SAARC summit despite threat of violence issued by Hafiz Saeed, chief of Jamaat-ud-Dawah (JuD). The most wanted terrorist has said that if Singh lands in Islamabad, there will be repercussions…it's really a nightmare prospect for his security apparatus.
While quite a few have expressed their reservations round his visit, Shashi Tharoor said: "Why do we take these people seriously? Hafiz Saeed knows nothing about anything. How is his view on multilateral meeting on the SAARC even relevant to the rest of us? My serious advice is, let the Indian media also learn to ignore this man."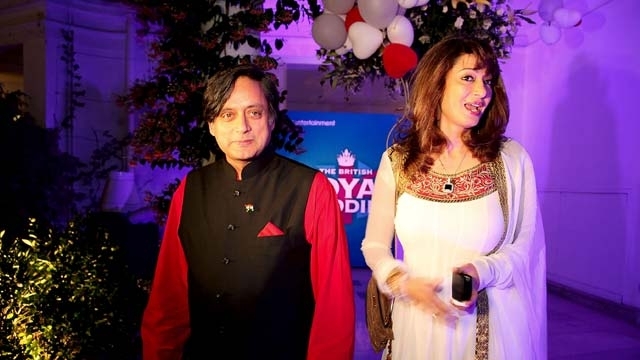 Reportedly, there is not going to be any bilateral talks. The visit is strictly for the purpose of attending the SAARC ministerial conference.
 Although there's bound to be awkward moments. Rajnath had recently held Pakistan responsible for fueling unrest in the Kashmir valley, telling them to stop such activities. He also made it clear that they didn't need third party's involvement to address the situation that prevails in Jammu & Kashmir.
In the meanwhile, like Shashi pointed out, we should not pay any heed to the kind of threats coming in. It is Pakistan's job to ensure the foolproof safety of Rajnath Singh.
Shashi could have, like the others normally do, discouraged Rajnath Singh's morale by predicting failure at talks. Normally, the Congress would nit-pick and make every attempt to derail normalcy, but the former Congress minister chose to remain sober and rational, a practice the others in the party must learn to follow, too.