The crack in Mulayam Singh Yadav's clan has hardly been plugged, as repeatedly claimed by the Samajwadi Party chief.
Shivpal Yadav hurled fresh salvo at chief minister Akhilesh Yadav, saying some people inherit power without doing anything while others get nothing despite making sacrifices. Shivpal Yadav said Akhilesh can sack and humiliate him, but he can give his blood for the party and stressed that he has worked hard as minister in the last four years. The occasion was SP's silver jubilee celebration in Lucknow.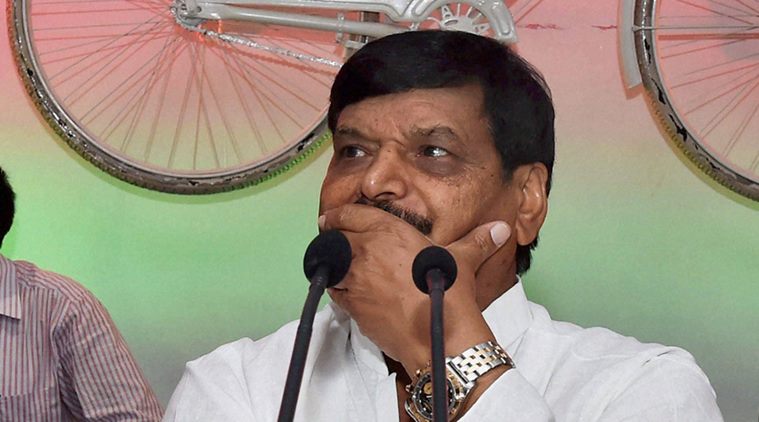 Shivpal continues to appear to be a confused man, unable to settle down on a stand. On the one hand, he says he has no chief ministerial aspiration, he has no desire for power, and he is not against the CM, but in the same breath takes a swipe at his nephew by raising issues that didn't need to be brought up.
With elections around the corner, this was a stage to portray unity, to reassure SP loyalists that all's finally well… He should have let the past fade away, but the underlying dislike for his brother's son was a stronger sentiment compared to the need for sobriety.
A lot of leaders are attending the silver jubilee party. Sharad Yadav of JD(U), RJD's strongman Lalu Prasad Yadav, RLD's Ajit Singh, and former PM HD Deve Gowda, among others. Congress wants to align as well. It is a show of strength, a warning to the BJP. But it is also a reflection of a deep sense of insecurity, vulnerability. It is quite difficult to challenge BJP alone, so only an alliance can give them a semblance of chance.
Lalu, now a part of the Mulayam's family, also tried to make believe that there is no rift in the party. It was a terrible attempt because everything is out in the open. How is it possible to give a different impression?  But he also addressed Akhilesh Yadav as the future CM of the state, signifying his acceptance of Akhilesh as the face of UP government.
Every leader cutting across party line has pledged support to Akhilesh. Shivpal Yadav should join the ranks before he marginalised.