Why would a godman and a self-proclaimed spiritual guru refuse to pay up for harming a dying river bed? Was it because he believes he committed no crime, or is it because he knows the green body that's charging him, is a toothless vigilante? Ravi Shankar, known famously as Sri Sri, is the founder of Art of Living (AOL) Foundation. His foundation is worth in crores, and the godman has a sway over masses across the globe.
Ravi Shankar's AOL has been in a tussle with the National Green Tribunal (NGT) since it organised a global event on the river bed of Yamuna. World Culture Festival, the AOL affair, that attracted millions of fans from across the globe, also trampled on the fragile floodplains that are way above the danger zone.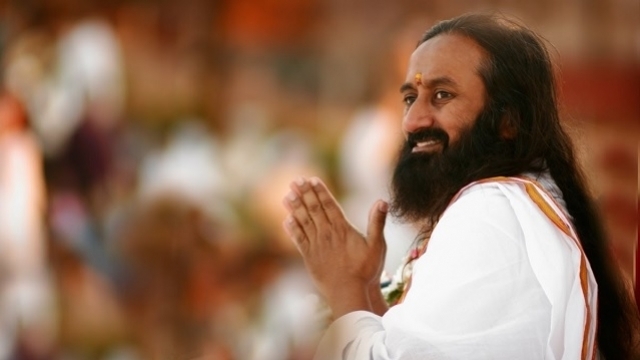 While attempts have been made by government and private agencies to save Yamuna, the event, the NGT pointed out, caused great damage. Based on the photographic evidence, the tribunal asked Ravi Shankar to pay Rs 5 crore to rehabilitate the land, which AOL refused.
On August 10, a committee of the NGT found AOL Foundation guilty of damaging the Yamuna floodplains during its World Culture Festival. But Ravi Shankar has refuted the charges, calling them "blind & biased". Although he has talked about "satellite images & scientific data" that prove his foundation has not harmed the environment, it is hard to believe.
Days after the cultural event got over, the land was littered with hundreds of plastic water bottles and garbage. Back then, when NGT had pointed at the imminent danger of having millions of people on the banks, AOL had assured that its volunteers would ensure no garbage was left after the World Culture Festival got over. The event ended, and so did the assurances of a prompt cleanup.
It is a little difficult to understand how can a guru who leads people, turn a blind eye to the damage done to the Earth. While he claims to salvage souls, and teach them "the Art of Living", it seems rather ironical that Sri Sri gives environment a miss.
The event had definitely destroyed several acres of land and Ravi Shankar still stands like a disgruntled commoner, holding onto his 5 crores. This moh-maya is so unbecoming of a guru who is known for elevating souls with nirvana.