Rajnath Singh, who is generally not much sought-after by the media, is enjoying his 15 minutes of fame, even though the subject is slightly morose.
The home minister, recently back from Pakistan where he had gone to attend the SAARC Home Ministers Meeting, can be seen more or less every second hour these days on television. He is seen describing how discourteous the establishment in Pakistan had been during his stay. He is complaining about the absence of senior leaders at the airport to receive him. He is miffed because interior minister Chaudhary Nisar Ali Khan, the lunch host, chose to skip the event, forcing Rajnath to give it a miss, too. He may have been hungry, but couldn't be seen without his counterpart being present.
He has again spoken about his Pakistan visit, saying he not given due respect, the lunch set up was humiliating of sort, media was not allowed inside to cover him, courtesies and hospitality were absent… He should have remembered that the expectation of meheman nawaazi (hospitality) is flawed as far as Pakistan is concerned.
Leave it behind already. As home minister, he should be spending time on the arresting of the continuing violence in the Kashmir valley, not on the absence of courtesies and civilities and Pakistan's restrictive approach. Crying foul will lead to nowhere, it will only provide catharsis, a release of repressed emotion for personal gain.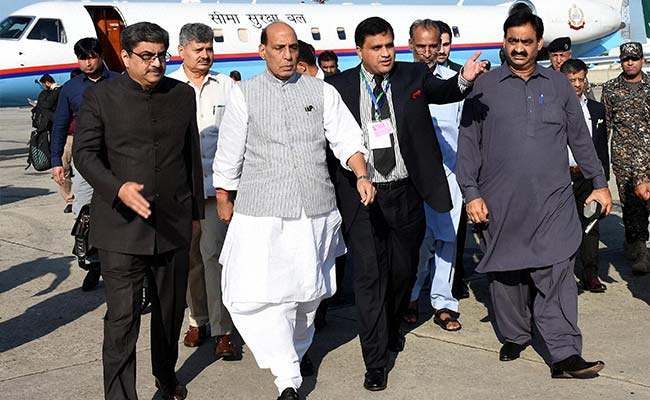 As far as the raging debate on whether he should have gone in the first place is concerned, I am very clear that he should have. That decision should have been, and was, based on political correctness. It was a home ministers' meet, and as India's home minister, only Rajnath Singh could have gone, not his junior minister.
India made a stand that She is ever ready to engage. However, India also missed an opportunity. Although the SAARC platform does not allow debates and discussions on bilateral issues, Rajnath could have exploited the chance and held meeting with Pakistani counterpart on the sidelines, over dinner perhaps. He was there, he might as well have used the opportunity to at least convey, personally, India's strong protest and grievance over Pakistan's hand in stoking fire in the Kashmir valley… not that such things make any difference. However, registering a complaint would have set up the platform for the upcoming SAARC summit at the end of this year, where the prime ministers will participate. Modi could have built upon the foundation laid by Singh. Be that as it may, Modi would still take up the issue of Kashmir violence when the summit happens…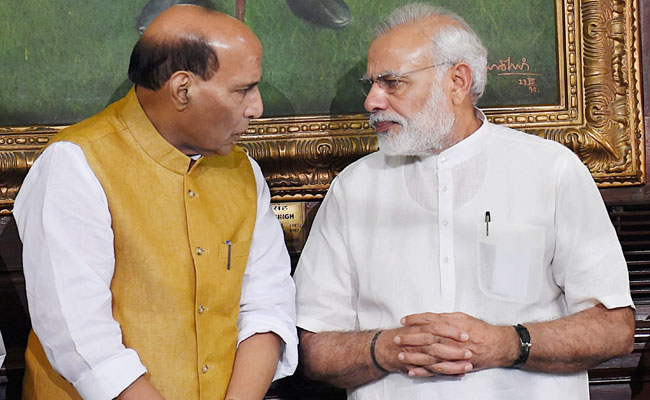 There are only two ways to resolve the Kashmir crisis. Either by war, or by talk. Let's keep talking because war is not happening, really.  With so much checks and balances and the evolution of global policing by an ever cautious world order, war will not be allowed to happen, actually.
Dialogue is the only way, even if it takes forever to resolve.