This is a period of trial and desperation for the pitiful Congress Party. In fact, it's been over two years now. Ever since the Narendra Modi-led BJP swept the 2014 Lok Sabha polls, Congress has been going from bad to worse, losing state after state and doing nothing to inspire confidence among people. The tumultuous political season refuses to end and the key reason is the absence of leadership.
In an ideal situation, Sonia Gandhi would have liked her 45-year-old son, Rahul Gandhi, to take up the mantle and help revive its fortunes, share the stress and the embarrassment of leading Congress into oblivion. But the young Gandhi appears casual, least interested in coming to her mother's rescue. But how could he? He neither has energy nor passion.
He also does not have a sense of people, he doesn't understand them. His raucous and rambling rallies revolve only around Modi and BJP bashing. There is political theater, false bravado, comedy, and a meanness that defies humility. His public speeches are full of digressions and boasts, with little talk of development and party's recovery plans. Lakhs of Congress workers want to know about the party's future but Rahul Gandhi has had nothing to offer till date.
Meanwhile, NDA's overbearing majority and its agenda – 'Congress mukt Bharat' – continues to irritate them. For a party that governed India for most part of its independent years, it must be terrible to be reminded time and again that they have no future. With their ego battered, Congress is well and truly fed up with BJP's prickly barbs. And there is nothing they can do about.
A lot has been written about the dynastic nature of Congress, so much so that it's boring now. But it's a fact that forces you to catch its stare. Perception is almost everything in politics. If the Gandhis were smarter and sensitive to Congress' future, they would have created an atmosphere of 'inclusiveness' and 'balance', where every leader appeared to have the confidence to offer even healthy criticism of leadership, where it was not always considered to be a foregone conclusion when it came to Congress president-ship.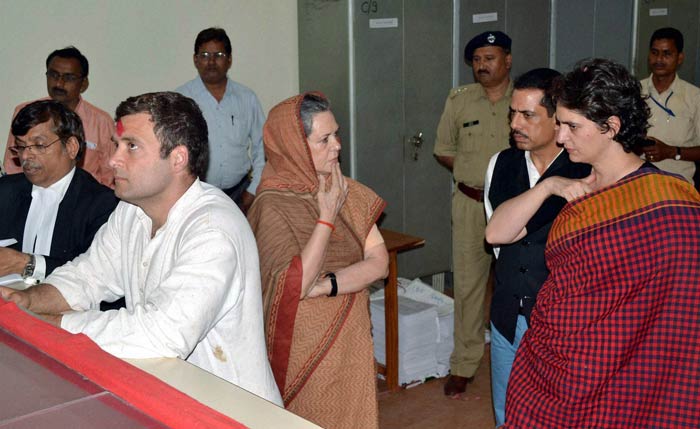 But the Gandhis are considered holier-than-thou, beyond reproach because of God-like status. To voice a difference of opinion is considered blasphemous, might also lead to expulsion or disciplinary action. An 80-year-old AK Antony and other very senior leaders, from the Rajiv Gandhi era, bow down to his imprudent and reckless ideas. They risk being considered biased and fight tooth and nail in the media to protect him from getting hurt. It's not possible that the Congress leaders don't realise the inefficiencies of their vice-president. Sure they understand how inept he is and why his ascension would lead to Congress' further fall from grace. But then, who will bell the cat?
Perhaps, the party should accept the fact that Rahul Gandhi is meant for other things in life… and must turn to experience, and it might have done that with the nomination of Sheila Dixit as UP's chief ministerial candidate. The way in which the ex-Delhi CM was pulled out of political wilderness and given one of the most difficult projects in her twilight years clearly shows that party loyalists get rewarded.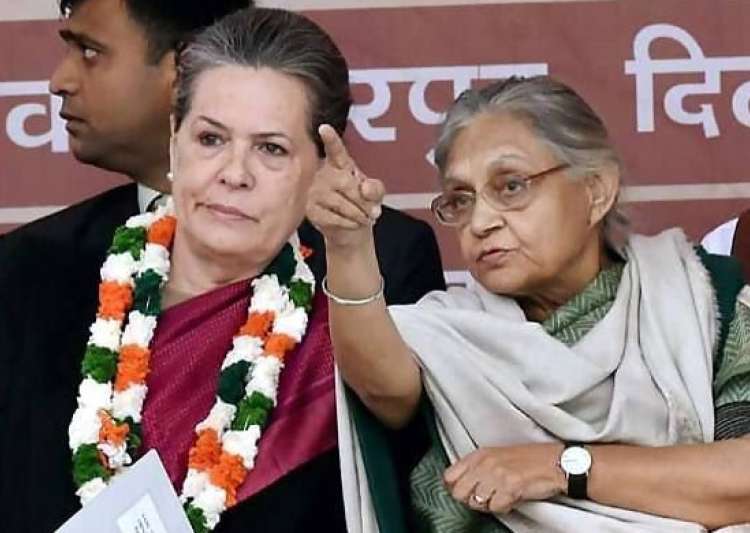 Because of her, Congress is likely to wean away a chunk of the Brahmin votes from BJP and hopes that it will also get support from the Muslim community, which may vote tactically to keep the BJP away. Priyanka Gandhi is being roped in as well, considered to be the last throw of the dice, diluting Rahul's role as the most significant Congress player.
Does Rahul understand the significance of all this? If he does, he should make a choice for his own sake. Forget about the party, it will take care of itself somehow. It will survive, at least. Rahul should make a choice keeping his own life in mind. It is obvious that he is not too keen on making politics as career. If he is being forced to do so to maintain the Gandhi continuity, he will always remain unhappy, his only respite coming when it comes from his periodical getaways…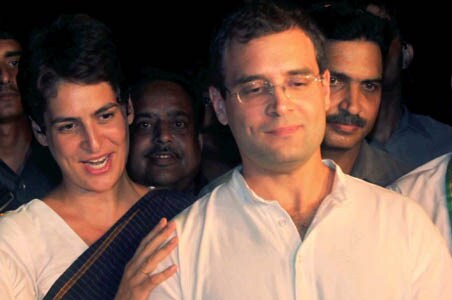 His only chance to prove that he is not a total failure will come at the end of UP elections, for which he is expected to campaign along with Priyanka. While the party has zero possibility of coming to power after 27 years, if it captures enough votes, it could force a hung verdict and make Congress a major player in India's largest state. That possibility will surely provide some breathing space for Rahul Gandhi. Although many might still say that the good showing was because of his sister's presence in the field…