BJP's Assam win hasn't deterred its opponents from attacking the party on its completion of two years at the Centre. Bihar Chief Minister Nitish Kumar alleged that the BJP-led NDA government has done nothing during this period.
The Congress Party launched a scathing attack on Prime Minister Narendra Modi, accusing BJP of 'No Shasan, only Bhashan' (Only lectures, but no governance). Delhi Chief Minister Arvind Kejriwal accused the NDA government of wasting Rs 1,000 crore towards advertisements for the anniversary celebrations.
While the various parties bayed for the blood of Modi for 'lack of action', they conveniently forgot to mention the successful deal that the PM sealed with Iran. Two days before the anniversary, India and Iran signed the "historic" Chabahar port agreement in Tehran, which has the potential of becoming India's gateway to Afghanistan, Central Asia and Europe.
The port of Chabahar is important for various crucial industries, such as the production of aluminum, petro chemicals, and steel and India and Iran can derive huge benefits out of the joint businesses.
It's important for India to have a close relationship with Tehran as Iran is India's only corridor for land access to Afghanistan, through which is routed most of its development and reconstruction assistance to Afghanistan.
Both nations also agreed to cooperate on "intelligence-sharing" to combat "terrorism", "drug trafficking" and "cyber crime". The two sides signed 12 agreements on economy, trade, transportation, port development, culture, science and academic cooperation.
This is tight slap on Modi's critics who have been slandering the PM for his several foreign visits. During Congress' regime, then Prime Minister Manmohan Singh had visited Tehran in 2012 for the NAM Summit. Although he had 'important' talks about Chabahar, nothing materialised out of his visit.
Back then, Washington was not particularly happy about Singh's trip to Iran, as his visit was expected to spur trade ties. In contrast, Modi's visit to Tehran has yielded results, with the revival of the old ties between the two nations.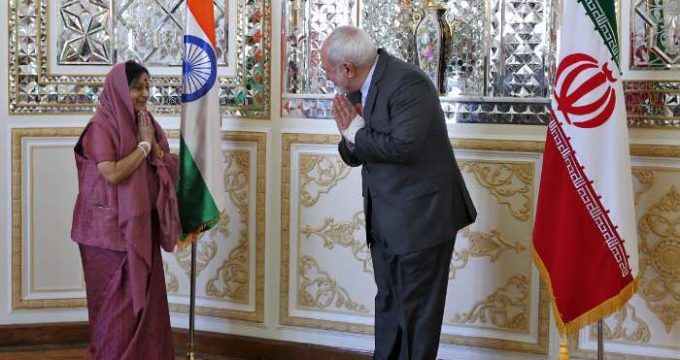 The PM had done his homework much in advance. The Centre had sent its emissaries to Iran to ease the ground and warm up ties before Modi's visit. Union Petroleum Minister Dharmendra Pradhan had visited Iran in March; foreign minister Sushma Swaraj went to Tehran in April and met Iranian President Hassan Rouhani in April.
Naturally, when Modi arrived at Iran last weekend, the stage for a smooth bilateral talk was set. And he has proved he is a winner by signing on a dozen agreements during the meet.  While his opponents waste away their time raising ruckus over trivial matters, our PM believes in walking ahead and reinstating old friendships.