"There never was a good war or bad peace."~ Benjamin Franklin
These days I live with the fear of war. No, I am not a Pro-Pakistan activist. I am just an average Indian, who is scared of losing friends in a war. I have friends from my school and college, who serve the Indian Army. And I fear war will take them away, probably maim them, or just kill them.
War can never be a good thing to any nation. Indians and Pakistanis who are all gung-ho about an imminent war, are not the ones who will fight it. They are the ones who will egg on for a battle, right from the comfort of their drawing rooms. Their desire to watch a "good war" borders on sadomasochism.
And I don't want India, my country, to roll back whatever economic development it has achieved in the last decade. Because war does all of it, and much more. Although India has all the chances of winning every battle against Pakistan, the victory comes at the cost of our own men – brothers and sons of our soil, who become war casualties.
It's a big relief that Prime Minister Narendra Modi has asked his ministers to avoid "chest thumping" over the Indian Army's raids across the Line of Control (LoC). At a Cabinet meeting held on Wednesday, the PM asked his party to show restrain over the attack.
With their dimwitted statements, asking the government for proofs of the surgical attacks, the Aam Aadmi Party and Congress have been polluting the airwaves. And BJP – the ruling party – has been countering the slurs with an equal gusto. With the entire nation applauding the raids that happened last week, it must be difficult for BJP ministers to not take the credit.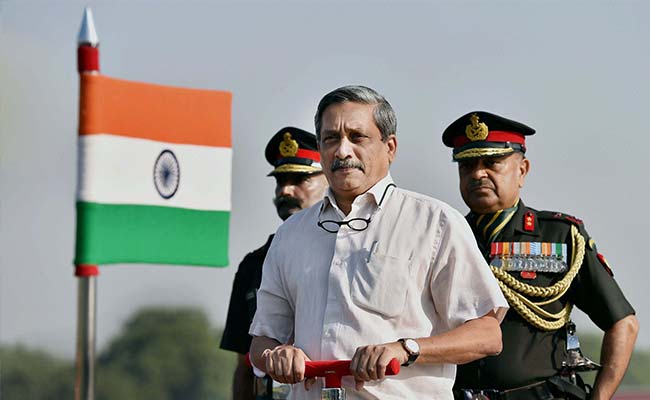 Defence Minister Manohar Parrikar's juvenile comments that the Pakistan's army was like a patient yet to recover from anaesthesia, reflects the sentiment of a nation, waiting gleefully for the outbreak of war. In a stark contrast to this, PM Modi's measured words on the issue are laudable.
Modi-detractors always aim him for hogging the limelight. They also accuse him for being complacent on matters that snowball into national issues. His dignified silence on Delhi CM Arvind Kejriwal's allegations, the JNU row, beef-eating and recently, the Kashmir boil were misconstrued as soft diplomacy.
Modi's stance to keep triumphalism at bay shows resilience that a state leader should possess. Had he wanted, he could have taken the credit for such an attack on Pakistan, and the masses would have sung paeans for him.  But being a responsible leader, PM Narendra Modi understands the repercussions of such bragging. Any false bravado on his part will lead to a quick escalation of the situation, in which war will remain the only option.