Arunachal Pradesh ex-Chief Minister Namam Tuki is a happy man, for he hopes to hold the reins to the state. Tuki had lost his seat on 26 January this year, when his government was dismissed by imposing President's Rule under Article 356 of the Constitution in the state.
In January, when Arunachal went under President's Rule, being a North-easterner, I was worried. It doesn't bode well that a state already reeling under so many problems, gets ruled by the Army. But there were ominous signs then, when the Supreme Court deliberated on the order.
In January, as the top court delayed on giving its verdict on imposing Article 356, I asked my senior what if the SC reverts the decision. There was no chance, my senior replied, citing it has never happened in India's history. But the recent verdict by SC proves that it was not easy about dissolving Nabam Tuki's government.
Much water has flowed under the proverbial bridge since Kalikho Pul had defected with 18 dissident Congress MLAs and formed his government on February 20 (albeit temporarily) with support from 11 BJP MLAs.
There were indications to suggest that the Nabam Tuki government had lost confidence of its Congress legislators in December last year. This was an internal crisis of Congress, but the Centre, in its zeal to make Arunachal a part of "Congress-Mukt Bharat", started meddling affairs that toppled Tuki. After Wednesday's verdict, BJP has been tight-lipped about its next move.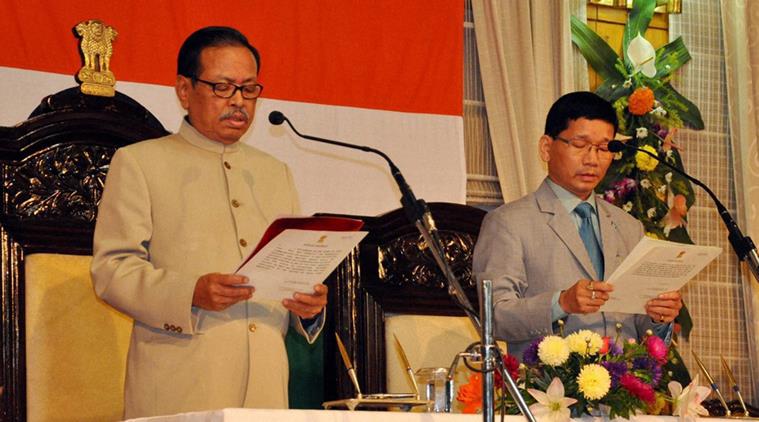 For those who are pointing fingers at the Supreme Court and doubting the integrity of the judges, need to understand that the Apex Court has no interest in who rules India's easternmost state. It found discrepancies on Governor Jyoti Prasad Rajkhowa's decision to advance the date of winter assembly and ruled in favour of a government that was ousted in an unfair way.
How Tuki and Pul sweat in out at the floor test is not the SC's concern; it's merely talking about the procedure. Arunachalis will get a government, based on the decisions formed by their representatives, the MLAs.  Tomorrow the Congress may prove on the floor of the house that it has no majority. That is alright. But SC's verdict and admonishment of JP Rajkhowa should act as a deterrent to all those governors who merely act as pawns of political parties.
But for a state that has very few jobs, and government officials go without salaries for months, it is not healthy that governments change every six months. Also treading Arunachal needs to be done with careful feet, because it is a state that borders China and figures on the international map because of China's claim over its territory. A stabilized state government, notwithstanding its political allegiance can go a long way in telling China to back off from this hilly state, and that it's ours for to live.