Do, don't dwell. Perhaps, that's what frontline Dalit leader, RK Chaudhary, told himself while contemplating an exit from the Bahujan Samajwadi Party. He was also emboldened by precedence. Senior leader Swami Prasad Maurya had recently shown the way by quitting BSP after accusing Mayawati of selling party tickets and hoarding money. This is not really an exodus, but a warning signal for 'Behenji' who has, close on the heels of the 2017 UP assembly elections, failed to live by example.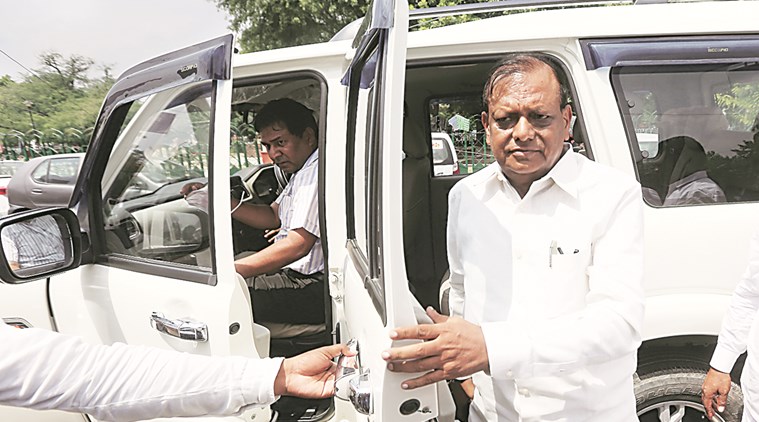 These are only two cases of 'acting out' on a resolution to part ways. Reportedly, there are many other leaders feeling suffocated, and Mayawati might face rebellion on a larger scale. BSP leaders, who quit or were expelled from BSP, have hinted at floating a new outfit.
Chaudhary and Maurya are not just MLAs and former ministers; they belong to the old school, groomed by Kanshi Ram himself. Now, the party mission, they say, has changed track to suit personal ambitions under Mayawati's absolute control.
BSP has turned into a real estate company, with property dealers and businessmen regularly seen at party meetings, a place where they had no business to be, Chaudhary has said. Being key cogs and her trusted lieutenants once, they should know. Kanshi Ram himself once said that 'she has a lust for money'.
Mayawati's weakness for corrupt practices, some alleged and others proven, have been well documented. However, leading party members have seldom defied the ex-CM's authority and deserted her. There have been whispers of dissent down the corridors of power, but hardly anything of this nature.
While Maurya's comments that, 'like Vijay Mallya escaped from the country, the BSP supremo too was planning to flee from India after collecting money by selling the party tickets for elections', may be an absurd figment of imagination, there is little doubt that the Dalit party is losing its grip and impression on the people.
And that makes them a weak competitor to Akhilesh Yadav's Samajwadi Party, which is so confident enough of its chances that they are reportedly considering holding early elections, somewhere in December-January.
The four-time chief minister will have to tackle not just provincial opponents, SP, but BJP as well, who have gone from strength to strength in the state in recent times. If Mayawati fails to reproduce the triumph of her social engineering strategy, it will signal the start of her fall from grace among the Dalits, her only true bastion.
But the slide may already have begun. If the 2012 assembly election was a fiasco, what happened in 2014 was astonishing. Mayawati lost all her 20 Lok Sabha seats in Uttar Pradesh, and her vote share plummeted to under 20%. The BJP's inclusive politics, amalgamating development with an element of populism, is an attempt to retain Dalits and OBCs in its kitty. Should that happen, Mayawati may not be able to repeat her social engineering feat.
Considering, though, that the interplay of caste, development, and inclusive politics is in full play, it is difficult to predict the result in the forthcoming electoral battle.
But what can be safely assumed is that Mayawati will need supernatural support to regain power. SP appears by far the frontrunner with BJP snapping at its heels.