BSP's matriarch, Mayawati, sounds confused. Perhaps, because she is juggling with too many thoughts, and is not really conscious of what she is angrily saying.
On Thursday, 'Behenji', as she is patronizingly called, demanded that the Prime Minister make a statement in the parliament, denouncing violent incidents against the Dalits. Then in the same breath, goes on to condemn Narendra Modi's speech in the House in which he warned the 'gau rakshaks' against any further crime against the Dalits. She wants him to take action against the perpetrators… well, just like everyone else wants, including the ruling BJP-led Government.
This is simply a waste of time at a time when there is hardly any time left. The 2017 up election is close, and instead of utilizing the time by discussing issues of development, even criticizing the Akhilesh Yadav Government for its alleged inadequacies, she is forcing upon us a false story.
Mayawati is accusing Modi without any basis. She lacked the courtesy to appreciate and the wisdom to acknowledge the deep concern Modi showed in his attack on fake protectors of cow.
After Saturday's townhall meeting, first of its kind in India, where he labeled cow vigilante groups anti-social elements "who were running shops in the name of cow protection", and tweets repeating the same, the PM followed it up more forcefully on Sunday.
Addressing people to be conscious of phony gau rakshaks, Modi said, "I would like to tell these people that if you have any problem, if you have to attack, attack me. Stop attacking my Dalit brethren. If you have to shoot, shoot me, but not my Dalit brothers. This game should stop."
No leader of a nation would, by design, sit and watch crime in his backyard; it is not to his advantage. Modi had presumably been monitoring the cases against Dalits and advised his relevant colleagues to take care of the situation. But he knows when to step in and take charge, and the flogging of a Dalit family in Gujarat's Una district for skinning cattle proved to be the flashpoint that finally broke his patience.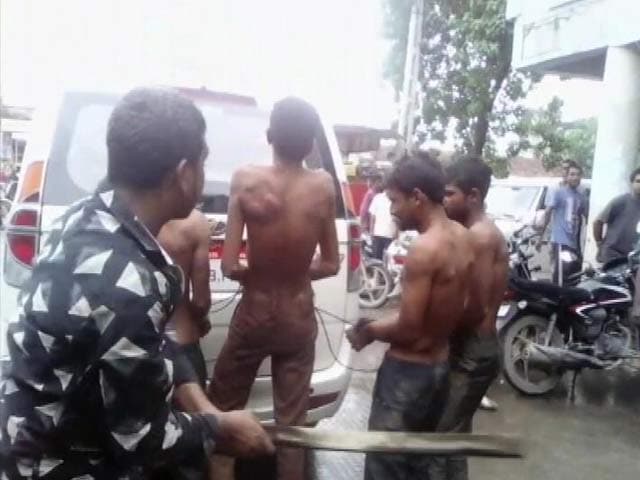 May be there is also an element of political opportunism in Modi's decision to involve himself. Gujarat and Uttar Pradesh, with sizeable Dalit populations, are going to polls next year, and BJP cannot afford losing support of this community.
Ever since Modi has spoken out, the violent incidents have almost gone. One could, therefore, say: had Modi come out earlier, so many lives would have survived the atrocities committed by these vigilante groups… Maybe, maybe not.
Decisions taken at the top level are dependent on multiple factors, many of which we may not even know. So when a PM takes a decision at a given time, a lot goes into it. Questioning the timing, its lateness, is always done in hindsight…
Actions have been initiated against the culprits.
An FIR has been filed against Satish Kumar, the most notorious of them all, who is the president of Punjab Gau Raksha Dal. He and four others have been booked by name, including 15 others for extortion and rioting. The case was registered on Sunday at Rajpura City police station after police watched videos in which they seen beating up helpless truck drivers and accusing them of smuggling cows like lords.
The police has appealed to everyone to come out unafraid and report threats of violence. The purge has begun… so what is she talking about?
Mayawati is a seasoned politician. If by now she doesn't realise that the people are smarter today, politically more aware, and that politics of hate no longer works as effectively today as it did before, she is in serious danger of being rejected by the people in the polls.