Mahatma Gandhi once said: Strength does not come from physical capacity. It comes from an indomitable will. Irom Sharmila is the face of that spirit.
While the world went about its business, uncaring of anything but self, this lady from Manipur endlessly endured extreme distress. For 16 years, she has refused to consume food or water through mouth. Instead, she has been fed through tubes in her nose. Since 2000 end, when Assam Rifles soldiers killed 10 civilians, Sharmila has been on an indefinite hunger strike. She is protesting the presence of the draconian Armed Forces Special Powers Act (AFSPA) in the State.
For six decades, AFSPA has dragged its own existence, operating as an authoritarian law that allows unrestrained behavior. From human rights activists to the apex court, all have expressed concerns over its continuance. While hearing petitions that demanded a probe into the 1,528 deaths in counterinsurgency operations in Manipur, the Supreme Court observed that the immunity the AFSPA offers to the security forces, using excessive force even to the extent of causing death, is not invincible.
There is no real consensus on the issue of AFSPA, though, but what Irom has been saying for the past 16 years cannot be ignored. She is speaking from real life experience, from the atrocities committed by armed forces she has witnessed at close range. Her belief is her reality. But then, there is also the need for AFSPA's presence, in some capacity at least, considering the constant threat posed by terrorists, extremists and rebel forces.
So it's tragic that the State and the Force couldn't co-exist. It's sad that those who violated and exploited the people of Manipur belonged to the armed forces. It's unfortunate that the few offenders damaged the reputation of India's men of honour.
Whether the law is amended, only time will tell. Irom Sharmila, meanwhile, has made a new decision, a decision that has brought relief to her millions of well wishers. Not only has the iron lady decided to end her fast on August 9, she will also contest elections in the state. Irom said she no longer believed that her struggle would yield any result, she was not confident anymore of the method of the resistance. Changing track, the indomitable 45 year-old Manipuri will take her struggle forward through political means.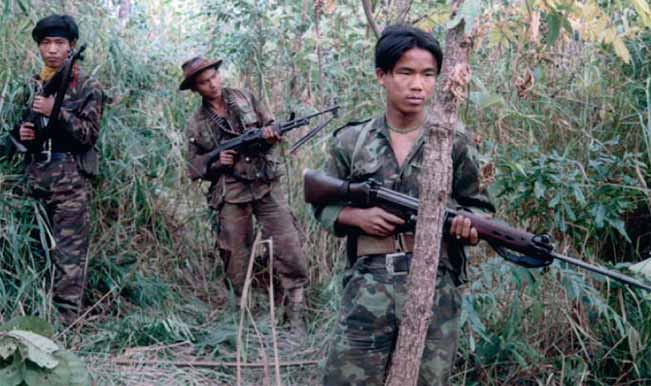 Considering the following, respect and solidarity she commands, it's quite certain that she will, unlike in her fasting, succeed in prevailing.
Going back to her struggle, what stands out is the absence of Government engagement on a level the situation warranted. At no stage did we see them hold negotiations with the protesting woman. Perhaps, because Irom was not a threat to others, but to self, the Government didn't really bother much. Her protest was peaceful, not a threat to national security. One woman's desperate situation was hardly a concern for the Government to swing into action and discuss possibilities of reconciliation, at least. Peaceful agitations are generally overlooked.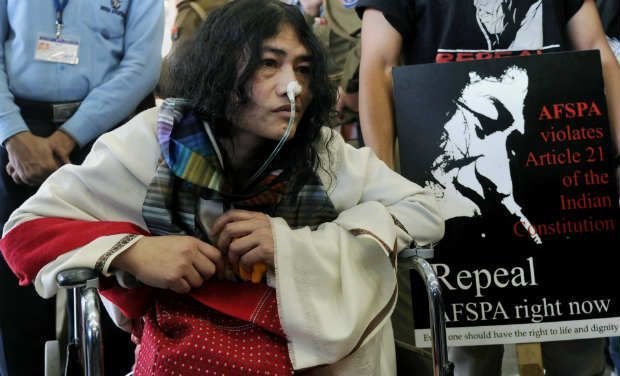 It's nice to know that Irom will soon start eating like us. She should be excited. There is so much to enjoy.