BJP has rewritten history in Assam. The saffron party has risen in the North-East for the first time, toppling Congress who has retained power in Assam for 13 times. Outgoing Assam Chief Minister Tarun Gogoi ruled the sate for three consecutive tenures.
The state with the highest percentage of Muslim population (34%) in India, had succeeded to remain in power, solely buoyed by minority votes. But the way BJP has neutralized the Muslim vote bank in Assam is remarkable.  It breaks the age-old poll myth that minorities are the king-maker in India, that it has the power to make or break governments.
Before the Lok Sabha polls, BJP leader Subramanian Swamy had said, "India is 80% Hindu. If we rally the Hindu vote and wean away 7% of the Muslim population to our side, we will win the elections." BJP had done an extensive homework on Assam; it didn't want to lean on the minority crutches to surge ahead. Congress had already played this gambit for three tenures. BJP moved its focus on the majority caste Assamese; but that was not quite enough.
When Badruddin Ajmal's AIUDF won 18 assembly seats in the very first time in 2011, it was predicted that he will become the CM of Assam. But the lack of any solid strategy has led to the disastrous results of both Congress and AIUDF. Meanwhile, BJP learnt its lessons from its Bihar defeat, and formed an alliance with AGP and BPF, both regional parties.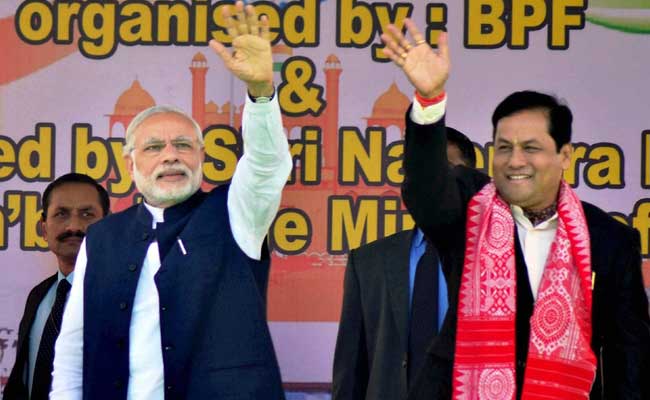 Political parties, who love to flaunt themselves as the champion of minorities, especially Congress, has failed to woo Muslim voters this time. Tarun Gogoi's failure was imminent because it was high time the state ousted a party that was so visibly sympathetic to the outsider 'Bangladeshis'.
The way the Assam poll results turned out, it will make the 'secular' parties rethink their strategies on using the minority card. May be such an attempt will also cleanse the non-flattering tags that they have carrying on decades.
Since Independence, various political parties have used the minority card to gain rise to power, but the issues of the Muslim community remain unresolved even today. Be it the minority status of Aligarh Muslim University or the Uniform Civil Code, Congress has always done a mere eyewash and vacuous promises.
It's time the minorities rise above the petty politics of religion, and see through the divisive vote policy. It has become necessary that the Muslim population work for a unified India, instead of getting swayed by communal politics.