The commotion of demonetization and Tamil Nadu Chief Minister J Jayalalitha's death on December 6 overshadowed an equally important event. Not a single news channel covered Dr Bhim Rao Ambedkar's Mahaparinirvana Diwas, the great leader's death anniversary. This statesman did not receive the respect and recognition that he deserved.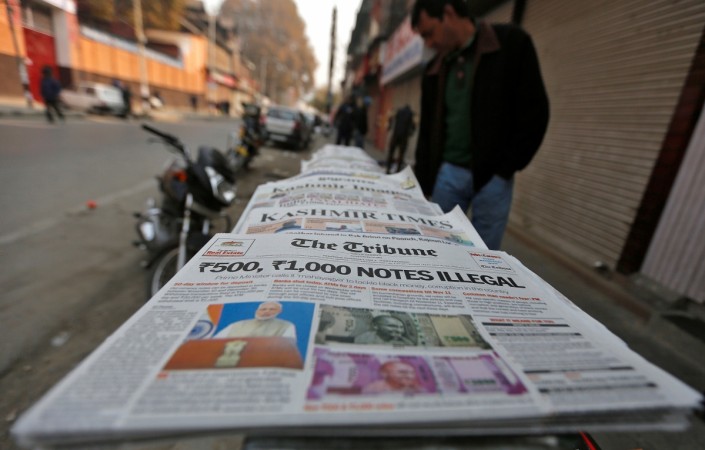 On the contrary, dissidents who think they're fighting against reservations throw profanities and critique the minutest negative detail about him. Put these keyboard warriors in Ambedkar's shoes and you'll see most of them tremble to grasp a single degree, let alone eight!
Bhim Rao Ambedkar broke the over-beaten notion that Dalits can't perform jobs taken up by Suvarnas. As the fourteenth child of his parents, a young Bhim Rao struggled with poverty and casteism. His words "No peon, no water" described the appalling state of the society's lower strata in pre-Independence India. Dalit students were only allowed to drink water from the school tap in the presence of a peon, lest they 'contaminate' it. For most of us, this segregation boils the blood, but Ambedkar kept his calm and fought against it. His war against Dalit oppression was won by pen and paper, instead of weapons.
Let's put the Dalit angle aside for a while. Is it not enough to remember the architect of the liberal Indian Constitution? His efforts are often discredited as his opponents believe that he 'copied' other constitutions. The people who spread such nonsense probably failed their history exams since they don't know that the Indian Constitution was a joint endeavor of 300 people, presided over by Ambedkar!
 Instead of discovering the fire again, Ambedkar decided not to waste time. Here's a bonus fact before you brand him as a British stooge and an anti-national. The divisive Hindu-Muslim politics by the Muslim League was attacked by Ambedkar. It's enough to prove his vision was patriotic.
On the other hand, a lot of Ambedkarites are misusing his image. Ex-Uttar Pradesh CM Mayawati decided to build a huge costly park in his honor where she installed her statue, alongside his! This park was reportedly made with black money and resulted in excessive deforestation. Her actions directly contradicted the views of the visionary, who hated hero worship.
In the current times, when attacked, 'revolutionaries' play the victim card and a political fiasco ensues. This is not what Bhim Rao Ambedkar would have hoped, devolution of the 'oppressed' into country-hating unenlightened dead weight. Moreover, where are the liberal values they talk about?
Well, I wouldn't be wrong to say that the legacy of Dr Bhim Rao Ambedkar is only used for divisive politics. His name only comes up when there are TV debates on reservations and Dalit vote banks. But when it matters, no one cares!