A joke has been doing the rounds on WhatsApp after Delhi Chief Minister's rant against Narendra Modi: "Kejriwal used to submit questions sheet instead of answer sheet in all his exams. He is not answerable to anyone."
Delhi CM Arvind Kejriwal does it for the umpteenth time: accuse PM Narendra Modi for anything bad that happens to him and the Aam Aadmi Party (AAP). Kejriwal blamed Modi for putting the Anti-Corruption Branch behind him to "scare, threaten and break him".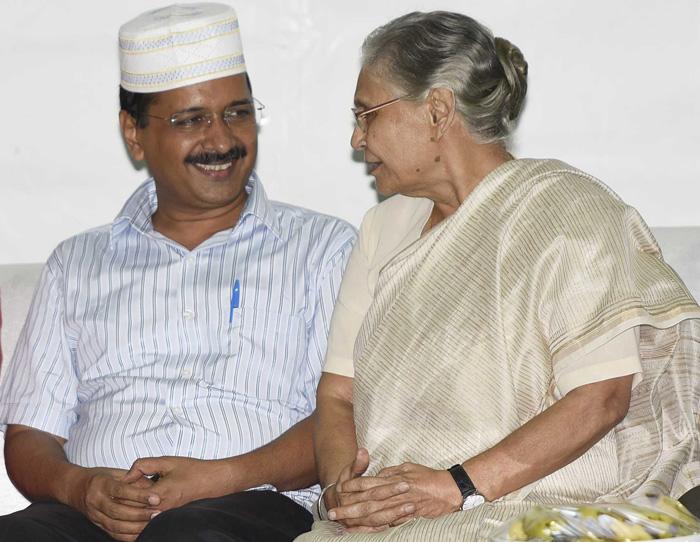 Earlier this week, the Delhi Anti-Corruption Branch (ACB) filed an FIR against ex-Delhi CM Sheila Dixit and the current government in the Rs 400 crore-water tanker scam. Kejriwal's AAP has been named in the report for delaying probe into the scam.
At a brief press meet, Arvind Kejriwal alleged that the police report linking his government to the multi-crore water tanker scam was filed at Modi's order. In a grandiose view of himself, the Delhi CM projected himself as the PM's only strong opponent and the main reason why he is hounded so often by Narendra Modi.
Kejriwal's antics are getting so repetitive that it draws only big yawns from the masses now. He has left no doubt that he suffers from acute Modi-phobia, and with anything that goes wrong with his party, he sees it as a conspiracy by the PM.
If CBI raids Kejriwal's house, it is Modi who's doing it. If CBI investigates an AAP member, it is Modi's fault. If he gets implicated in a scam, Modi is to blame. The CM is in news everyday not because for any developmental work that he has done for the state, because he is having a go at the PM. His questioning of the PM's educational qualifications ended as a damp squib a month ago. But that hasn't deterred the ever-blaming Arvind Kejriwal from loading yet another attack at Modi.
Kejriwal and AAP lack experience in governance, but the sad part is, they are not interested in learning. Regardless of Kejriwal's political orientation, this is becoming a serious concern for the 'aam aadmi'.
Meanwhile, PM Modi is playing his cards well by choosing not to retaliate. One might wonder, for a vocal statesman like Modi, what's restraining him from shutting up Kejriwal. But such a move will only mean more publicity for the Delhi CM. While Kejriwal was thundering that he won't rest till he proved Modi's degree to be fake, he was caught on the wrong foot when the existence of 23 AAP MLAs membership was threatened.
May be Arvind Kejriwal should find more time to hold open 'darbars' in every part of the city, like he used to do before becoming a CM, to know the grievances of the people and address them. That would help him regain his lost credibility. As for his Modi-mania, he should just practice regular yoga.