Azam Khan is a shrewd master politician. He is blessed, some would say cursed, with a mind that comes up with preposterous thoughts and implications every now and then. Because he is the only popular Muslim face of Samajwadi Party, he is generally tolerated and given long rope.
Notorious for making wacky statements, the urban development and parliamentary affairs minister recently took his flight of imagination to another plane. On Monday in Rampur, he said that the investigative agencies should explore the possibility of the role of some opposition party members in the gang rape. The Bulandshahr gang-rape case could be a 'political conspiracy'? Really?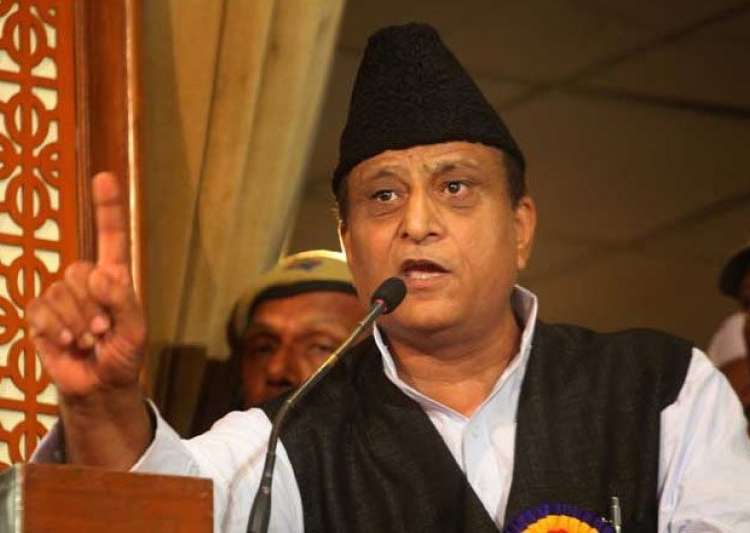 This is a waste of public time and public money, an imposed mindshare. Politicians are required to make constructive use of their time. It is supposed to be used for the welfare of the people, not to run malicious campaign and spread misinformation. Because of the serious nature of the case, Azam Khan, supposedly a mature and experienced politician, should have had evidence in his possession before making the charges. Did he have any proof before he went public with it?
In the absence of even a hint of prima facie evidence, Azam Khan stands liable for legal action.
It is also an insult to the victims, who are struggling to get justice. Azam Khan's focus, rather than being on fantasy, should be on how best to rehabilitate the broken family, how to apprehend all the culprits and ensure the safety of women in a failing state.
It is the weak security apparatus of the state which allows criminals to commit crimes. It is the inability of the UP police which has emboldened criminals to commit rape and murder. The Akhilesh Yadav Government has given them 24 hours to make the arrests and close the case, but mere display of conviction will not help. Mere suspensions will not do any good. Only a complete overhaul can offer hope to a state which is grabbing headlines for all the wrong reasons.
With the UP assembly election around the corner, senior leaders like Azam Khan must assume responsibility. It ought to be his duty to ensure no one created any controversy, committed any act or made comments that could prove detrimental to SP. Forget about reining in others, Azam Khan himself is leaving no stone unturned to bring SP into disrepute.
Should a politician be allowed to get away with such a defamatory act? Did Mulayam Singh Yadav or son Akhilesh have any clue of Azam's thought process? If they knew, the Government stands complicit in the act, equally liable for questioning. If not, and he acted on his own, he should be disciplined.
Mulayam Singh Yadav can permit only so many leniencies. If he continues to be seen as going soft on a mass Muslim leader, he could lose quite a bit of his goodwill himself.