Delhi chief minister Arvind Kejriwal had been pestering the BJP at Centre to divulge details of Prime Minister Narendra Modi for quite some time. It didn't bother me until now, for I am accustomed to the gimmicks of the Aam Aadmi Party, run by Kejriwal.
The reason why I sat up and noticed was a new turn in the drama: PM Modi's aides held a press meet to clear the air about his educational qualifications. And to make their claim more credible, they came armed with Modi's BA and MA certificates! Arun Jaitley, a Delhi University alumnus, went on to say that he remembered Modi when he had come to take his exams during the period of Emergency!
Oh, we never knew that you and the PM knew each other so well then!
Now that they have furbished the 'proofs', the BJP wants Kejriwal to apologise not only to their chief, but also to the nation! Not to be outdone, the AAP has snarled back, claiming the certificates are false.
People look up to PM Modi and till date, his educational background has not mattered to anyone, except of course Kejriwal, whose fame had doubled in initial days because he was an IIT graduate.  How does it matter to us that our PM is a school dropout or a DU graduate?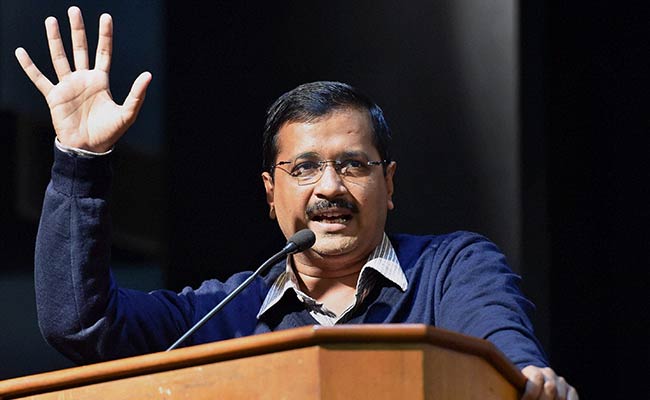 Kejriwal is acting so snooty, armed his IIT degree. We Indians have that thing: looking down on people who lack a high educational degree. With lack of money in a caste-divided society, education is the thing that lifts us in life. It sets us apart from those who haven't set foot on premises of popular universities and institutions. I guess Kejriwal is suffering from the same syndrome; trying to pull down the PM with the education plank.
We don't particularly yearn for well-educated PMs, because in the past, we have seen that the brightest of minds with enviable academic record tend to get cloudy under the ruling hand of a dominant party chief.
Degrees do not guarantee good governance
Narendra Modi has been setting an example of an honest PM, with not a single charge of corruption. He has made his office accessible to the masses and the PMO transparent. That much credibility he deserves. So is Arvind Kejriwal hell bent on creating a ruckus so that the BJP relents, seeing their boss being under fire?
Like the AAP members are saying, if the discrepancies on the certificates are true, and their allegations true, PM Modi's clean image will get tarnished, not for being a non-graduate, but for showing false papers. And that could be a big pain in the neck for the BJP.
I wonder, what really shook the BJP to counter Kejriwal's claims? Narendra Modi is not a man to give in to the pestering of any political party. He has been through tougher times, and we have seen him sail smoothly. Did the Delhi CM's remarks pinch him so bad that the BJP thought of 'teaching' AAP a lesson? Or are Amit Shah and Arun Jaitley really bothered about the comments of Kejriwal?
As of now, we are not sure how to react to the proofs and counter-proofs. But we can say one thing for sure that Kejriwal did ruffle the feathers of Modi, and that might call for celebrations in their party head quarters.