Delhi Chief Minister Arvind Kejriwal will need all his strength to deal with the way things are shaping up for his government. In the past two weeks, Kejriwal's Aam Aadmi Party has been fire fighting with several issues, both political and internal.
The Supreme Court on Friday refused to entertain the Delhi government's petition to intervene on case related to power struggle between the state government vis a vis Centre. On the same day, Kejriwal had to attend the Delhi Court to face criminal defamation charges filed by BJP MP Ramesh Bidhuri. A man who had shunned security, for being the CM of an "Aam Aadmi", Kejriwal appeared before the court amid tight security. The city court granted him bail.
Bidhuri had claimed Kejriwal defamed him during an interview to a news channel last year by alleging that criminal cases were pending against the MP. Bidhuri claimed there was no case was pending against him. This is what happens when someone shoots from the hip without cross checking facts.
BJP MP Ramesh Bidhuri (in pic) alleged Kejriwal had defamed him during an interview to a news channel last year
In the recent past, Arvind Kejriwal has not only made a fool of himself by name-calling Prime Minister Modi, he has also harmed his reputation by calling other parties corrupt, while two senior bureaucrats from his office are jailed on corruption charges.
While we agree that the AAP chief is very busy charting out ways to gain stronger foothold in Punjab's upcoming polls, we wonder why has been the fiery CM been mum on the arrest of his principal secretary Rajendra Kumar.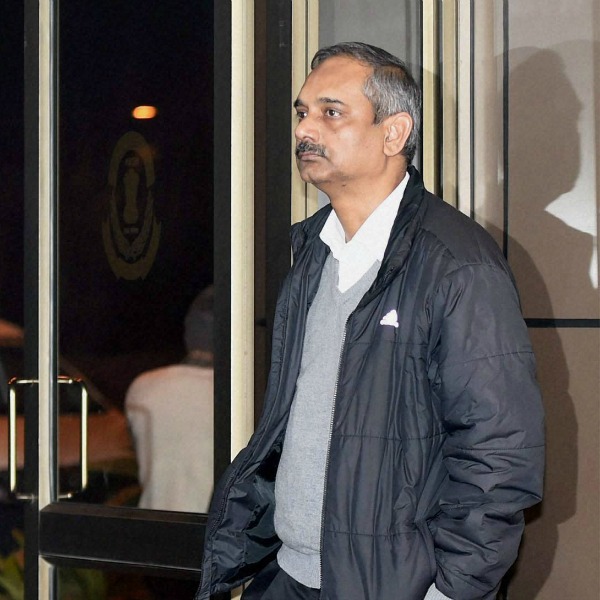 Kejriwal is not a man to lie low when it comes to corruption. His obsession for a clean government is like a fetish; the term can make him act luridly, unbecoming of the post of a chief minister. In June, Kejriwal was trolled on social media sites when he retweeted popular comedian's Vir Das' comment about having to pay "Not a single bribe" to start his show in Delhi.
Comically, Kejriwal took the comment too seriously, and conferring the onus of a bribe-free Delhi on himself, he reshared the tweet. A clear case of megalomania, we guess! The ultimate let-down was that Vir Das asked Kejriwal to refrain from using his twitter handle for political gains.
In May, when the BJP in centre put up full-page ads on completion of two years of Narendra Modi's tenure as the PM, Kejriwal raised a stink, saying the Centre had no right to waste taxpayers' money by paying for ads.
Recently, his party AAP published full-page ads on leading newspapers, claiming how the centre is hell bent on ruining the Delhi government. For a moment, even if we agree about his charges against PM Modi, I wonder how we can agree to Kejriwals' credibility. Or is AAP all about playing the opportunist to the hilt; play the victim or the accuser part, as it suits them?