It must be a tiring job to be Arvind Kejriwal—from being an Aam Aadmi leader to the most trolled Chief Minister of a state!Recently, the Delhi Chief Minister did something that he has never done in his political life– he appreciated Prime Minister Narendra Modi for India's surgical attack on LOC in a response to the Uri attack.
In a video that stretches almost to 3 minutes, Kejriwal said, "I may have a hundred differences with the Prime Minister but I salute him for the will he has shown in this matter (surgical strikes on Pakistan)."
But there was more to it. He said PM Modi should "unmask the false propaganda of Pakistan" to prove Pakistan a liar in front of the world media. After India had carried out the surgical attacks on the LOC and killed many terroristslast week, Pakistan went on a denial mode and called journalists to the border to show that there had been no surgical attacks and of courseIndia was 'lying'.
As soon as the video went online, Twitteratti started trolling Kejriwal for his comment. But are we surprised? Not really! Kejriwal has become so predictable with his antics that nothing shocks us anymore. Calling PM Modi names? Tick. Claiming that his AAP members are innocent? Another tick. Getting inked by an irate Indian? A tick, yet again! On Tuesday night in Bikaner, two Akhil Bharatiya Vidyarthi Parishad (ABVP) men threw ink at Kejriwal for raising aspersions on the surgical attacks, and sullying the Indian Army's statement. But even the inking draws a big yawn. The trend has become so common with Kejriwal that I believe he might be carrying blotting paper in his pockets instead of tissues!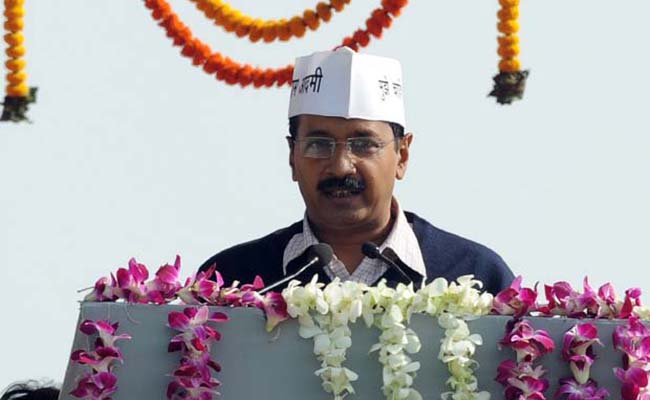 In fact, the Delhi CM gets trolled for every single move he makes in the public. Evena serious matter like the surgery of his tongue got him parodied him relentlessly! I agree, there are still a handful of people in Delhi who think he will bring in the change that he had promised. Also, there are a rising number of Kejriwal fans in Punjab and Goa, where assembly elections will be held in 2017!
Now that all of the Delhi CM's duties are relegated to the State Governor Najeeb Jung, Kejriwal spends all his time either travelling to Punjab, or just cooking up conspiracy theories that revolve around Prime Minister Narendra Modi!