Generally, groups claiming to uphold universal moral agendas and human rights, read NGOs, are shielded from scrutiny because of their perceived lack of prejudice. They are protected from regular, critical appraisal, emboldening them to commit acts of transgression.
Not all are bad, though. There are good NGOs, bad NGOs and, of course, there are the worst NGOs. Sadly, the decent breed is overshadowed by those with hidden interests, catering to western interests mainly.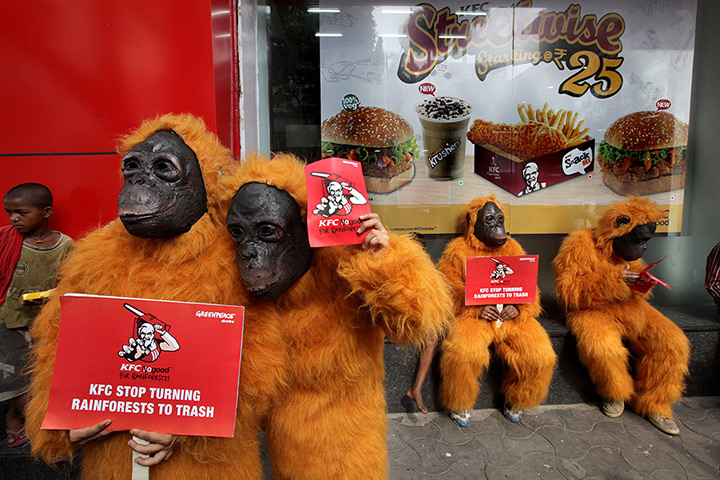 The action taken against Greenpeace by the Government of India for disturbing India's economic progress should have acted as a lesson, but Amnesty International, apparently, didn't bother remembering. Considered for long as the finest and honorable, the London-based organisation may have broken that trust.
Sedition charges have been filed against Amnesty International India, following alleged slogans uttered against India and the Indian Army at an event held by the organisation in the city on Saturday. The international advocacy group has also been booked for unlawful assembly, promoting enmity and rioting.
If the allegations that the organisers had expressed support for terrorists and Pakistan are found to be true, Amnesty International's Indian adventure can be considered over.
At a time when the Kashmir Valley is under siege, the human rights body should have exercised its responsibility carefully, especially when India was in an Independence Day mood. The event in Bengaluru was a calculated move, aimed at fanning anti-national sentiments, so it seems. If AI wants to keep its place on Indian soil, it has to remember that NGOs no longer enjoy immunity from enquiry. Any action by an NGO that threatens the sovereignty of the nation, its financial growth, is quickly noted and dealt with today.
Amnesty International operates around the globe, with thousands of employees and a multi-million dollar budget. Several of the bosses of Amnesty International have been shown to have embezzled millions of dollars from the donations of willing civilians, who just want to help the impoverished world by donating, but just end up making already rich people richer.
Amnesty International might just be a gigantic example of the easily corruptible system of capitalism.