There is a part of India that doesn't shine. Miles away from New Delhi, where the Centre's benevolent pro-poor schemes have not reached, two tribal women in Jharkhand sold her newborns in a feeble effort to ward off poverty.
Aano Birhor gave away her just-born son to a man who had four daughters, but longed for a son. The woman with the Rs 2,500 that she got from the barter, bought a couple of goats, probably in the hope that the cattle will give some milk for her other six kids at home.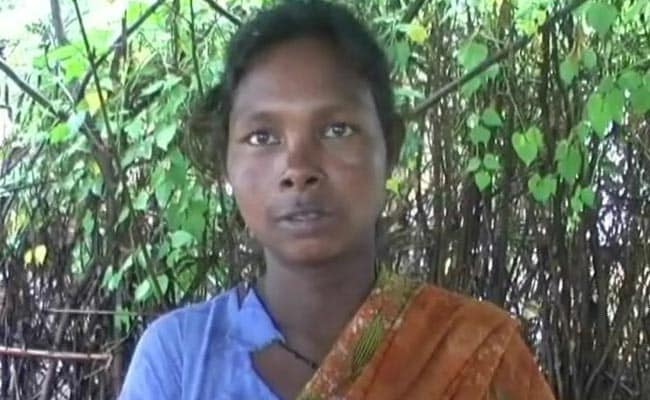 Another tribal woman recently sold her baby within hours of birth, in Jharkhand's East Singhbhum (Jamshedpur) district. The woman, aged around 40, gave birth to a boy around noon. By evening, a couple from Jamshedpur took away the baby for Rs 2,000.
After the local media flashed reports, the police and authorities intervened and gave back the babies to their mothers. But the tragic part is that the mothers never wanted to keep the babies in the first place. Aano already has six children — three sons and three daughters. She was forced into utter hopelessness when her husband died before her seventh child was born. Although she earns a few pennies by making ropes, that's not enough to feed her children.
It's heart-wrenching to hear stories as such where a poverty-stricken mother consciously chooses to part with her newborn so that she can buy cattle. Quite ironically, Rs 2,000-2,500 is the value of her child. For her it must be the best decision, where her son would be provided for in his foster home, while she won't have to worry about feeding one more mouth.
Incidents as such are common among Jharkhand's tribals, where mothers give away kids to escape abject poverty. Last month, another tribal man gave away his two sons (one aged three months, the other three years) as he could not fend for them. I can imagine his plight when the children were returned to him by the police.
These unlucky people end up getting in the vortex of poverty and helplessness. Quite often, children are obtained by luring such parents. They are promised the child will reach good hands, but quite often, such babies are traded by organised child traffickers. While the younger ones are sold for lakhs to childless families, the older ones are sent to various cities in India where they end up as bonded labours.
This is an aspect of India that we need to address. This is a problem that the governments, both at centre and state need to deal with. It's good to see so many pro-poor schemes released by the government. But there are still lakhs of people who don't have access to basic necessities such as food and shelter, leave alone a TV or Smartphone to know about the plans that the government has planned for them. It's unfortunate that people in backward areas have not been able to derive any goodness about an India that we are told is progressing.
It's unfortunate that people in backward areas have not been able to derive any goodness about an India that we are told is progressing. To ensure that mothers' love is not diluted by poverty, India also needs to look internally, while planning that jump to the moon.