Belief is a strange thing. It can make or break human life. Also, a belief that there is a world beyond ours, has been reiterated by people who have witnessed strange flying objects in the sky. The phenomenon is real, with approximately 70,000 UFO sightings reported worldwide annually (192 sightings a day). Commonly known as UFO, India too has its share of stories where people from various parts of the country have seen and reported unidentified flying objects.
To be honest, I am a little skeptical about UFO, because of the simple reason that I have seen nothing in the sky, except of course a couple of shooting stars when I visit the mountains.
These thousands of curious incidents remain unsolved even today, thus supporting the popular belief that we are not alone in this universe.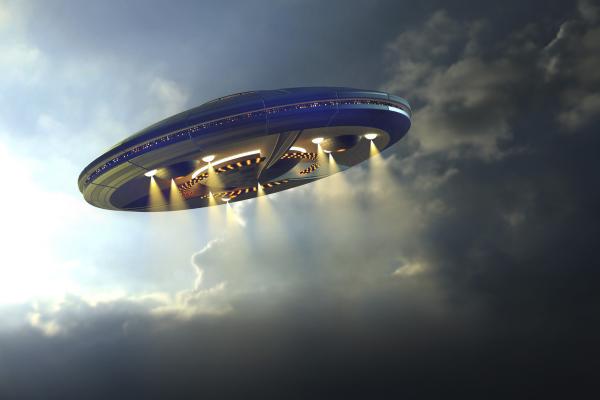 1957, Bihar: The first UFO sighting in India was reported on October 3, 1957 by The Times of India, Bombay. A staggering 800 people from erstwhile Manbhum district in Bihar asserted that they saw a flying saucer on a hot afternoon. People from three villages came out of their huts to look at a strange-looking saucer that came down to a height of about 500 feet above the ground, producing sounds like the whirring of a motor-car. Interestingly there was a mine in that area, that produced beryllium for the Atomic Energy Commission.
The UFO hovered for a few minutes and then rose to the sky, emitting smoke, and disapperared into the sky with great speed, as suddenly as it had appeared. The newspaper daily reported that a certain Mr. Chatterjee said the object was about 12 feet in diameter and dull grey in colour. "As it soared upward, there was a tremendous gust of wind which caused doors and windows to rattle," he said.
West Bengal, 2007: The next major sighting of a UFO occurred five decades later, on the morning of October 29, 2007 in Eastern Kolkata. The incident was captured on video and broadcasted by TV channels. The video captured two colour-changing, fireball-like objects floating in the dark sky. Hundreds of locals who saw the strange sight said that the two objects were actually a part of the spacecraft.
According to media reports, Farhan Akhtar, deputy general manager of H&R Johnson, was the man who shot the video. Akhtar said, "I saw through the window something that looked like an abnormally big star at a 30 degree-angle in the sky," he told DNA India. Akhtar reiterated he saw "a white ball with flaming sides which changed color and shape after few minutes and seemed dotted with red bulbs but with a white patch in the middle."
The report gained some credibility because the air traffic controllers said the objects could not be weather balloons – which are commonly misidentified as alien spacecraft – as the air traffic control claimed that none were registered on that day.
Ladakh, 2013: On August 4, the Indian border patrol forces filmed mysterious lights, over the skies of Ladakh. Leading national daily The Hindu, reported that there had been more than 100 similar sightings in that area around the time this footage was shot. Detractors said the the UFOs were nothing but Chinese drones or satellites. However, Chinese officials refuted the claim.
Mumbai, 2014: Quite similar to the Kolkata sightings, on January 10, 2014, Lorenzo Ceszar, an amateur UFOlogist, captured footage of what appears to be as many as five bright and color-changing orbs. Ceszar is not the only one who witnessed such incidents in Mumbai on that night. Many form the city admitted in the YouTube link that they had seen a similar thing in the night sky.
Utttar Pradesh, 2015: A young boy from Kanpur claimed to have photographed a UFO on August 4, 2015. Kanpur. The boy was capturing clouds, and when he developed the pictures, he was surprised to see a UFO in his snaps. The boy and his father discussed the unique images in an interview with News 18 Hindi.
While I don't claim the authenticity of these UFO sightings, they do puzzle me. So many people can't be making up things and filming strange objects in the sky. Decide for yourself.