On 26 November, 2016, all deputy commissioners (DCs) were ordered by the State Human Rights Commission (SRHC) of Jammu & Kashmir to submit reports on people blinded during the unrest in Kashmir. Aggressive protests began on July 8 of 2016, after a Hizbul Mujahedeen militant was gunned down in an encounter. DCs have been asked to include details of victims, place and date of injury, extent of injury, treatment given and compensation paid to the affected ones.
Just a few days later, GQ India fashion magazine tweeted about a collection that infuriated many on social media. The tweet showcased "Kashmiriyat" collection by designers Shantanu and Nikhil Mehra. Apparently, GQ Fashion Nights made their models wear "bullet pellet effect" make-up.
The offensive tweet drew criticism from Twitterati – including former J&K Chief Minister, Omar Abdullah. He expressed disappointment through a series of tweets.
 "Am I reading this correctly, a pellet injury 'effect' is being created for a fashion show? That seems macabre if not downright thoughtless," @Abdullah_Omar tweeted. He added, "These pellets have blinded scores, to have the injuries recreated for a fashion show is inexplicable even if collection called Kashmiriyat."
In order to gather opinions of insiders on this matter, TVON contacted a veteran from global fashion industry, Nishan Kohli. "I don't know what GQ India's purpose was behind the collection ("Kashmiriyat"). May be their motive was to raise awareness with this or it was simply a publicity move – either way, it was really bad in taste!"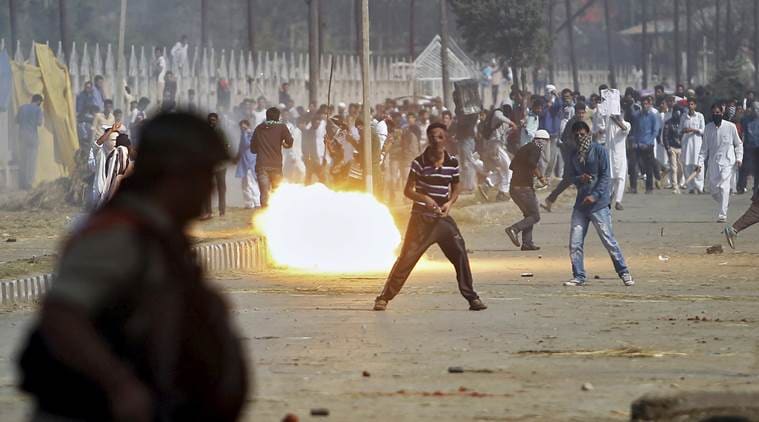 As Nishan Kohli pointed out, designers and fashion brands love to stay around controversies. Irrespective of their multiple motives, one goal is common for all – to get attention of the masses. Things are overly sensitive in Kashmir, it's in national interest to avoid repetition of what GQ India did.