This is how some of India's well-known banks function: without common sense. Yes, while centralized banks give away hundreds of crores as loans to an already bankrupt businessman, another seizes the account of a poor farmer, mistaking him for the 'director' of a defunct airline.
Manmohan Singh, a farmer in Pilibhit, Uttar Pradesh, was in shock when his two bank accounts were seized for the recovery of the loan that Kingfisher Airline had taken. The reason? Unbeknownst to him, Singh was the 'director' of the airlines, although the man had never met the flamboyant owner of Kingfisher Airlines, Vijay Mallya, or ever travelled outside his state.
Bank officials say Singh's name appeared in the list of guarantors/directors of Kingfisher Airlines, among eight other names, including Vijay Mallya and Siddharth Mallya. The way this comedy of errors unfolded was no less dramatic. Last December, the manager of Bank of Baroda's (BoB) Nand branch (Pilibhit) received a letter from the regional office at Nariman Point to seize Singh's account for recovery of the loan amount.
Singh did submit a clarification letter informing the bank that he had no knowledge of the loan, requesting for the reopening of his accounts, one which had Rs 4,000 and the other Rs 1,217! This was of course a not-so-comic tale of mistaken identities, as Singh is worried because in spite of the clarifications, his accounts still remain frozen.
Tragedy of errors: The grand residency of Vijay Mallya in Goa (left); Manmohan Singh's house in Pilibhit,, the farmer whose accounts were seized by Bank of Baroda
Kingfisher Airline's annual report in 2011-12 and 2012-13 had listed a certain Manmohan Singh Kapur, a retired banker, and an independent director in the company. Notwithstanding all this reports, BOB like a fool, zeroed in on a hapless farmer from an unknown locality and decided to turn the screws to 'recover' the lost money.
Meanwhile, Vijay Mallya hasn't climbed a notch down from his arrogant throne of his pauper kingdom, throwing all caution of the court to the winds. Plainly put, he is saying it on the face of India, "I will do as I please, and you can't do a thing about it."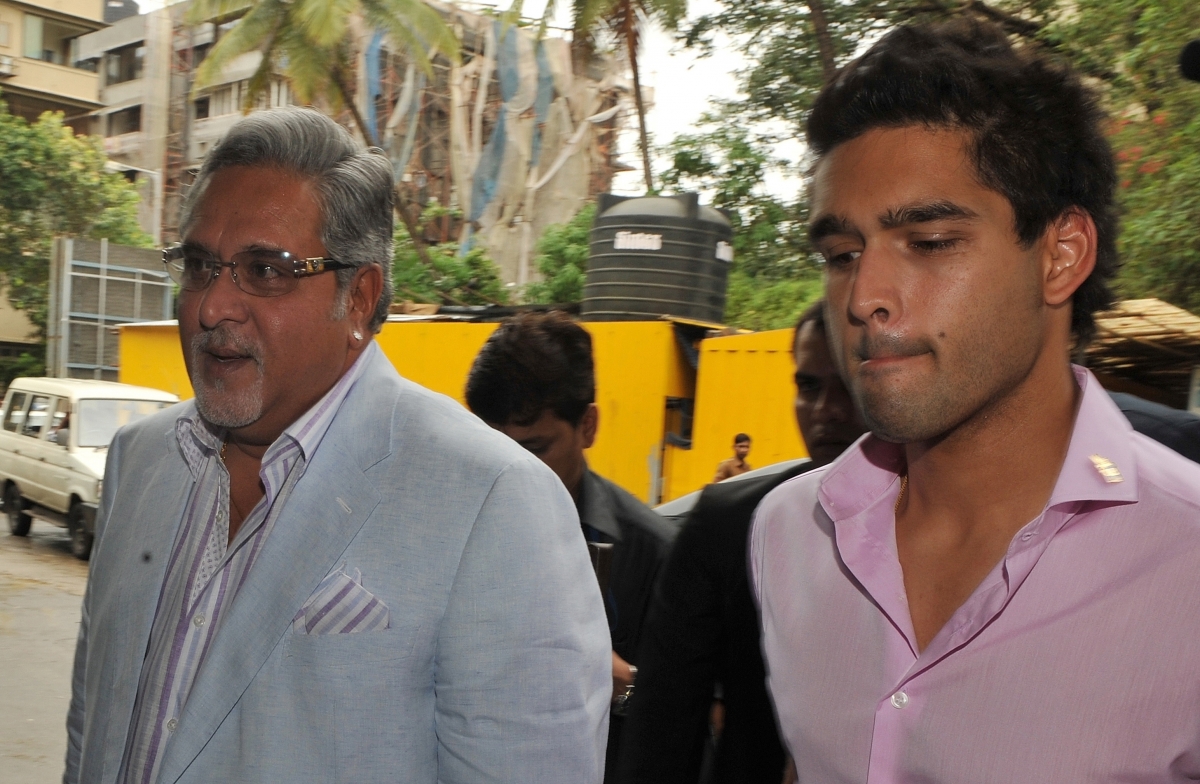 While the banks that lent Mallya the loans must be wringing their hands in utter desperation, one of them decided to corner Singh in a bid to get the money back. And we thought banks do all kinds of check on guarantors before disbursing loans to people. It surely does, only when the debtor is an unknown entity.
If the borrower is a Mallya, they don't care about the other necessary credentials, even if his company is tanking. Call it sycophancy or just plain awe, banks goofed up big on Mallya. But it's a shame that they are making a poor man's life miserable, due to lack of common sense. May be that's not their forte, after all!