In a move that surprised many, Cyrus Mistry – an Irish businessman with Indian roots − was sacked as the Chairman of the Tata Sons on October 24, almost four years after he took over the reins of the over $108 billion salt-to-software conglomerate. The unexpected decision was taken at a Board meeting held in Mumbai, and led to turbulence in the Indian bourses.
Ratan Tata, the patriarch of Tata Sons, wanted the business to grow, but under Mistry's leadership, the group's growth had stagnated. Fifty-year-old Mistry had not taken Ratan Tata's advices seriously, something that did not go down well with the board members and former chairman of the group.
As per reports making their way out of the historical Bombay House, Cyrus blamed legacy issues for the business problems he faced, indirectly criticizing Ratan Tata. Cyrus also sold off many existing businesses, but did not start any new ones.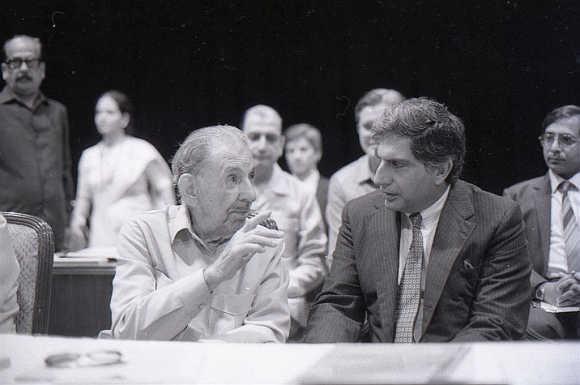 No individual is bigger than the company − it's truer in the case of Tata Sons. Mistry was an employee and employees get the pink slip every now and then. Ratan Tata took his retirement almost four years ago, and it seemed like there was no one to fill in his shoes. People had high hopes from Mistry but it just didn't work out.
Don't get it wrong, I am not trying to belittle Mistry. All the recognition and awards received by him speak volumes. He joined the board of Shapoorji Pallonji & Co Ltd as director in 1991. He was later appointed as the managing director of 151-year old family run Shapoorji Pallonji Group.
Corporate world follows Newton's Third Law. The board's decision to sack Cyrus didn't go too well with the latter, obviously. The war of words between Ratan Tata and his former protégé has escalated to a whole new level. After getting fired without any immediate explanatory notice, Mistry pointed out at the lowered governance standards of Tata Sons. Yesterday, the group accused Mistry of employing "devious" methods to get Indian Hotels Company Limited (IHCL) under his control.
It's hard to identify what's true and what's not. But to be honest, the boxing-boutesque exchange between Tata and its former chairman hasn't failed to get the world's attention.
To put it mildly, we can settle with the possibility that Tata Group and Cyrus Mistry weren't on the same page − especially when it came to writing future of the conglomerate.