Above five lakh aspirants have applied for 3,275 posts of safai karamchari (sweepers) in Kanpur Municipal Corporation, TOI recently reported. And out of them, many are graduates and post-graduates. Ironically, the contractual sweeper jobs don't need any educational qualifications. It's no longer shocking that thousands of educated people these days are keen on joining Grade IV jobs, be it that of a coolie or  of a sweeper. The only catch: it has to be a government job!
Yes, unemployment in India is a raging issue, and people now seek a sort of permanent cure to it in the form of sarkari jobs. So why are graduates and post graduates don't really shy away from a job that will require them to clean the filth? Are people in caste-sensitive Uttar Pradesh diluting the caste barriers to take up a job that has since ages only been relegated to the sudras, or the Dalits?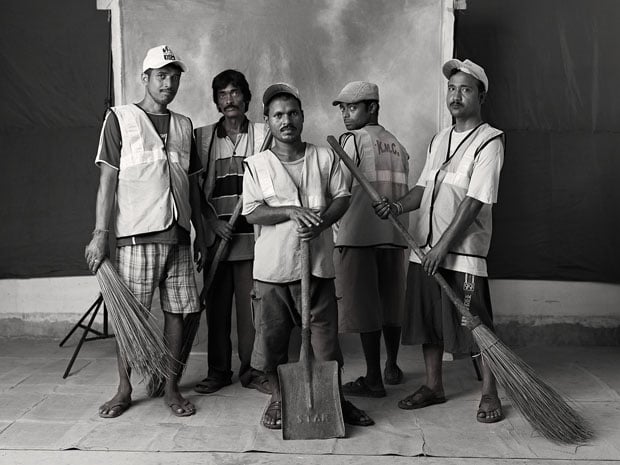 Dalits like the Valmiki community have been taking up the job of sweepers for generations. So why then are people filling in forms for jobs that would otherwise raise eyebrows? While critics will raise a finger to blame the Akhilesh Yadav-led government in Uttar Pradesh for such a situation, it's important to note that the situation is not limited to Kanpur alone.
In January, Bhatinda district in Punjab faced a similar situation, where 8,500 applications were received for 19 posts of Class IV. The qualifications of the applicants ranged from MBA to MCA. In the same month, around 17,000 youth applied for 114 posts of sweepers in Uttar Pradesh's Amroha district. The corporation got applications from MBAs, B Techs, and BSc graduates, who were ready to work as a sweeper for Rs 17,000 a month.
In June, around 50% applicants or 984 graduates and five MPhil degree-holders applied for the 'hamal' (porter) post in Maharashtra. The minimum educational qualification for the Class D post was Fourth Standard pass.
The situation across India seems bleak. It has nothing to do with a particular state's education system. There is a major lack of avenues, where educated youths can use their skills. In the dearth of right opportunities, people don't hesitate to look up for jobs that are socially looked down upon.
Unemployment, insecurities of private job and migration hassles are some of the issues that are making professional degree holders to take up a sweeper's job.
As per UNESCO, India's overall literacy rate is 72.1%. But the demand-supply gap between job and education is staggering. Ten million Indians with graduate, post-graduate and technical degrees were looking for work, meaning that 15% of all Indians with the highest levels of education were seeking job as of 2011. Kerala had India's highest graduate unemployment rate at over 30%. The data emerges from new Census 2011 numbers analysed by The Hindu.