Professional networking site of Kavin Bharti Mittal says his motto is "Building Stuff. Mobile First." The son of India's telecom czar Sunil Bharti Mittal, Kavin could have easily joined his father's big business, and taken over the family business baton.
But Kavin Bharti Mittal had the itch to make it big on his own terms. The CEO of Hike, an instant messaging mobile app, this young man from the Mittal family has been making waves for all the right reasons. Recently, Hike Messenger raised 175 million as funds from Chinese investor Tencent. Although the amount is not exactly 'huge enough' to raise eyebrows, it is big, considering the fact that Hike generates no revenue.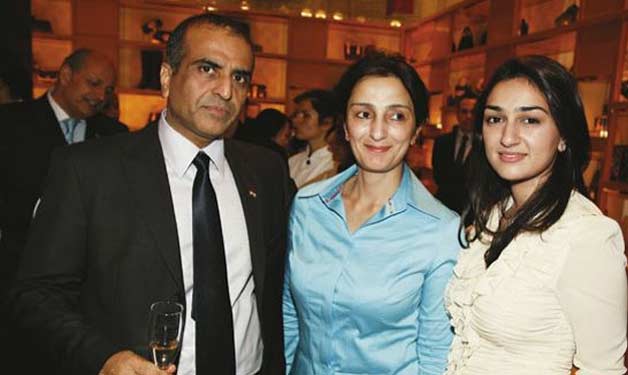 The only thing that had grabbed funds for the company is the user base that comes second only to WhatsApp. Kavin sees his venture as an indigenous effort to bring all Indians from cities and villages on the same page. Kavin's Hike seems to be aligned with the Centre's 'Make in India' and the 'Startup India' drive.
A Master's Degree holder in Electronics and Electrical Engineering with Management from London's Imperial College, Kavin has age on his side. Before he completed his Masters in 2009, Kavin was already working on ideas and start-ups that were catering to a niche segment abroad. And like a typical student, he also played the drums in a "bunch of concerts". At 28 years, the Mittal scion has good knowledge of trends India's youth can connect to.
Hike is Kavin's baby that he wants to nurture. And uptil now, he has done a good job. The "building stuff" experience had started with AppSpark, an app company he set up in 2008 while still in his final year at college. Apple recognised it as 'One of the 10 Essential Movie Goer Apps' for the iPhone in 2009 due to its attention to user experience and design.
But Kavin was not to sit long on his laurels. He shut down AppSpark and headed back to India in 2011. A year later, Kavin launched Hike on December 12, 2012 because he wanted millions of Indians from the hinterlands to explore the world with the help of the Internet. Of course, his father Sunil Bharti Mittal had prepared his launchpad by assisting him with financial help. But Hike has come a long way since then.
With Hike, Kavin Bharti Mittal is trying to gain a strong foothold among users by offering features that are Indian. The best is offline messaging, which allows people to send free SMS to their contacts if they are not online. This can go a long way in making an impact on people in areas with low connectivity.
A recent report says India is expected to hit 730 million internet users by 2020, with 75% of them coming from the villages. Hike aspires to convert itself into a one-stop-shop for every need: for texting and calling, sharing discount coupons, update cricket scores, facts, news and humour, and even build someone in the lines of iPhone's Siri, an executive assistant.
Hike's USP lies on its animated stickers. Kavin Bharti Mittal has said, "Today we see three billion stickers exchanged on hike." That quite summarises the popularity of a home-grown app that is only second to its Western competitor WhatsApp!