Flipkart fired up the startup dream in India. Two IITans, Sachin Bansal and Binny Bansal, started their e-commerce business from a two-bedroom apartment in Bangalore. Soon, the duo's venture was a household name, and foreign funds started pouring in. For an Indian startup, the company did extremely well and Flipkart's escalation was quick.
The company was doling out unbelievably fat packets to deserving candidates. Flipkart earned itself a 'Day One' slot in the prestigious IITs and IIMs, rubbing shoulders with global giants Google and Microsoft. When stories about how Flipkart interviews were tough to crack floated among job-seekers, the men had arrived.
So when last week, news of the layoff of 700-1,000 employees surfaced, people started raising fingers at the founders. The firing was like a backstabbing for all those Indians who believed in the dream of entrepreneurship. It shocked people because just a month ago, Flipkart was listed as one of the most favoured employers in India. The handing over the pink slips came snapping at the heels of the dramatic Jabong acquisition for a Rs 470-crore deal, one of India's biggest e-commerce sites.
Questions were raised; if Flipkart had no money, why did they acquire Jabong or how could its CEO invest in a multimillion-dollar house? Filpkart CEO Binny Bansal was called a heartless man, for he bought a piece of property for Rs 32 crore in June, in Kormangala, a posh area of Bangalore. The 10,000-sq-ft property is one of the most expensive residential deals in the tech city.
In a response to NDTV, Flipkart described that the layoff was "common practice, and that "300-400 people (2% of the company) are being let go based on performance, and performance alone".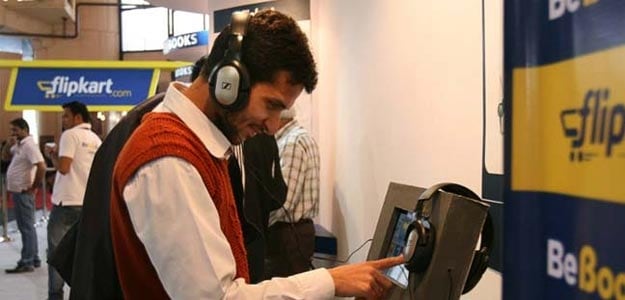 But this move wasn't unexpected. The first signs came when IIM Ahmedabad (of all places) pulled up Flipkart for delaying the hiring of its students who were selected at campus interviews. The delay was rampant across IITs and IIMs. Flipkart, in a public statement, said that the delay in the joining dates of new campus recruits was because of ongoing organisational restructuring.
During the best days, Flipkart was valued at $15 billion, but recently it was marked down by some investors due to lack of returns, bringing its value to $10 billion. When Flipkart had surged some years ago, investors poured money, banking on the Indian optimistic middle class' ability to loosen their purse strings and splurge on online shopping.
But it turns out, unless shoppers don't see discounts, they don't spend. That's where Amazon is hitting Flipkart with its big discounts and in-house delivery system that doesn't charge. The shift had begun last year and smaller startups are already biting the dust. TinyOwl, Zomato and Housing have let go people because it business hasn't been booming.
But all said and done, we wonder if Flipkart's top executives, including the owners, would have agreed to take a leaner pay packet home, could they have avoided sacking 400 employees? Quite often, a company grows when it thinks of its employees.