Gautam Adani recently unveiled world's largest solar power plant in Tamil Nadu and he dedicated it to the nation. It is a 648-mw solar power with a whopping investment of Rs 4,550 crore!
The Adani Group chairman had said: "A plant of this magnitude reinstates the country's ambitions of becoming one of the leading green energy producers in the world." And what about the man's own ambition? How is able to manage so much? The answer is, he is not doing it all alone.
The Adani Group's businesses span across coal trading, coal mining, oil and gas exploration, ports, multi-modal logistics, power generation, Agri Infrastructure, edible oil & transmission and gas distribution. Of course, Gautam Adani is critical to the business' success. Seemingly, he has single-handedly taken the Group to great heights, reinforced by the fact that he is the face of the Adani Group, but behind the scenes, Vinod Adani is playing his own part.
Although elder brother Vinod has been an NRI for about 30 years, and also has his own established business interests outside India, he looks after the Adani Group's overseas operations and his son Pranav is a director of Adani Enterprises. Close associates of Vinod say Gautam Adani relies on his business acumanship and advice in making multi-billion dollar decisions.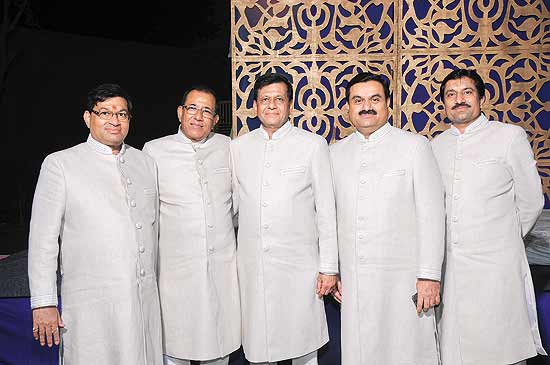 The invisibles, and their power of working behind the scenes, are the backbone of successful people like Gautam Adani. Most people don't notice Vinod because he has chosen to be this way, a decision that accords him no external credit. Perhaps, he doesn't need to be rewarded with attention and praise to feel fulfilled. He is not inspired by status, but by the desire to continue to expand the family's business empire.
So it's a pity when someone like Vinod gets entangled in the web of the damning 'Panama Papers'. He allegedly holds illegal offshore accounts. From leading politicians to celebrities, the who's who of India have been named in the 'Papers, too.
Although the Adani family claims to have nothing to do with the charges, the government has taken initiatives to reach to the bottom of this matter pertaining to the black money trail. The Narendra Modi-led NDA government has already formed a multi-agency group to monitor exposes in this regard and has pledged to take action against all "unlawful" accounts held abroad.
The truth always comes out in the end. If Vinod Adani is found to be guilty, it would be both shock and shame. If not, then it could take him a long time before he is able to leave the unpleasant memories of 'trial by media' behind.