Akhilesh Yadav was merely 28 when he became member of the Lok Sabha from Kannauj in 2000. It marked his initiation into a world he was, perhaps, destined to make his own. At least, in Uttar Pradesh's political spectrum, a state that dictates the storyline of Indian politics. We all know that the road to Delhi passes through Lucknow.
At 38, he became UP's youngest chief minister. The rise was on course.
Samajwadi Party has traditionally had many power centers. So for most part of his period in office since March, 2012, he stood eclipsed under the shadows of his larger-than-life father, Mulayam Singh Yadav, and dominant uncles – Shivpal and Ramgopal Yadav. Even cabinet minister Azam Khan has had his say now and then. It is well known that Azam Khan is tolerated and given leeway because he represents the Muslims, a community critical to any party if it wished to win elections. They have collectively confused and clouded the CM's judgments and opinions.
But there is a paradigm shift taking place now. With the UP assembly elections looming, Akhilesh has no choice but to show that he is the undisputed leader.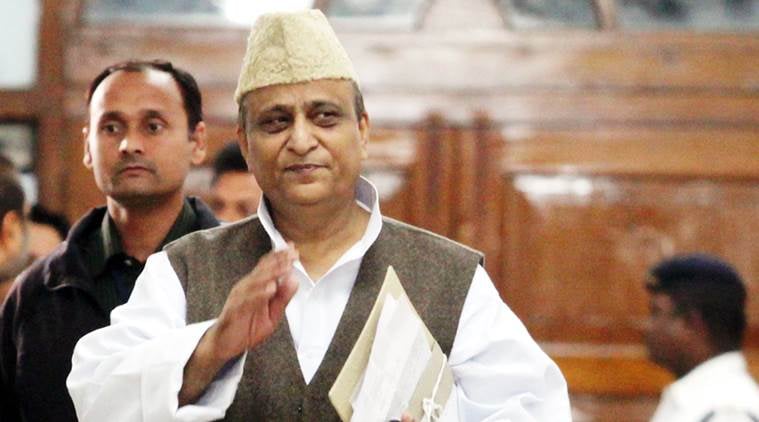 The CM put his foot down when gangster-turned-politician, Mukhtar Ansari's wannabe political party, Qaumi Ekta Dal, was merged with his own recently. Akhilesh's opinion on the matter was a fresh lease of life for a party traditionally known to accommodate criminals into its fold. Just three days after it was announced, the union was quashed by the CM's order. His all-powerful uncle, Shivpal Yadav, who was in favour of the merger, was silenced into submission by an emboldened CM. He even punished education minister, Balram Yadav, the man responsible for facilitating the merger.
Akhilesh has consciously attempted to shift to a more progressive formula for the intended electoral success next year. Flagship infrastructure projects such as a Lucknow Metro Rail, Agra-Lucknow Expressway and Lucknow IT City have been given timelines for completion before the 2017 poll. The government, for the past year or so, not necessarily with election on mind, has stepped on the gas for development projects and for drawing investment. Power generation and transmission is steadily being ramped up, with assurances of 24 and 22 hours a day of electricity in the urban and rural areas by 2017.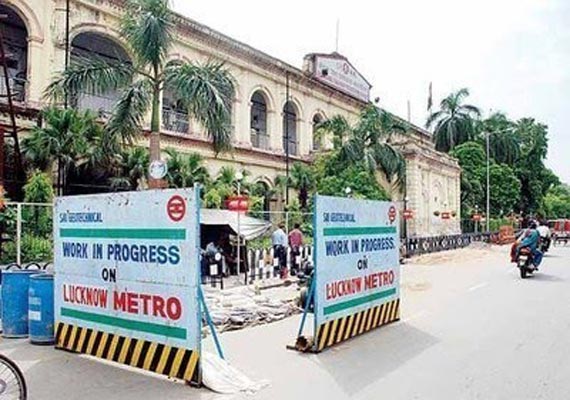 Fully aware of the fact that UP is notorious for a high rate of crime, he has started the process of state police modernization. If the police turns righteous, most of the state's troubles will cease to exist. The nexus between the police, the underworld and the political class has plagued the state for ages and the CM appears determined to tackle the sickness.
But Akhilesh's time could be running out and the internal rift don't seem to be ending anytime soon.
The demolition of QED-SP merger has irked one of his haughty uncles, Shivpal Yadav, who reluctantly appeared at Ramgopal Yadav's birthday bash recently. And when he came, he manifested his displeasure by sitting with the general invitees. Only after much cajoling did Shivpal, accompanied by come-back man Amar Singh, grace the stage. But he avoided eye contact with the CM and dad Mulayam.
Shivpal Yadav and Azam Khan even abstained from attending Akhilesh Yadav's cabinet expansion ceremony recently. Such show of dissent and ego could lead to future complications in the party and the CM would take them lightly at his own peril.
Akhilesh is the leader of a state, not family. His allegiance is to UP and nation, not to the likes of Shivpal, Ramgopal and Azam Khan, who clearly have hidden agendas. He would do well to send a clear message that he will no longer tolerate criminals or indulge in minority appeasement. He should convey in no uncertain terms that nepotism has no place in his scheme of things.
The CM should continue to connect with people on the ground, a trend that will likely make him independent of his uncles. People in the nooks and corners of the state are already talking about his developmental works, a phenomenon unheard of in the last decade-and-a-half.
Akhilesh is confident he will return to power for a second term. His chances would go up if he is able to control his men on the ground, who have repeatedly used their party's power to create havoc on the streets.
They could bring his fortunes down.